As veterinarians charged with the health and well-being of your pets, we cannot encourage pet parents enough to microchip their pet. It is a simple and inexpensive procedure that can reunite you with your pet if it is ever accidentally lost or even stolen.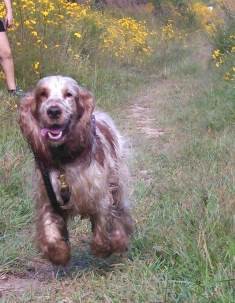 To remind pet owners to have their pets microchipped and to keep the registration information up-to-date, the American Veterinary Medical Association (AVMA) and the American Animal Hospital Association (AAHA) joined together to create "Check the Chip Day" which falls on August 15 this year.
We have said it before, and it's worth a reminder: one dog or cat is reunited every five seconds in our country because of a simple microchip.
We read stories every day of lost pets all over the country being reunited with their owners thanks to a microchip. Remember the story of Wesley we told you about in an earlier Blog? Wesley is a Labrador who wandered away from his home in Hillsborough about two days before Superstorm Sandy struck New Jersey. The Cruz family, who are clients of Belle Mead Animal hospital, were devastated about the loss of their dog. After missing for 17 months, Wesley was found wandering the streets. His microchip was scanned, and he was happily reunited with his family.
If you have not done so already, please make an appointment with your family veterinarian to have this simple procedure done.
If your pet is microchipped, take a few moments to check that the registration is current. You should have an online account created with the manufacturer of the microchip where you can access the registration and update the information if necessary. Make sure that all of the information, particularly your phone number(s) and address, are correct.
Need help? Try the AAHA's Universal Pet Microchip Lookup Tool, an internet-based application that is linked to the registries of the majority of microchip manufacturers and allows a quick database search of any microchip made by these manufacturers.
Please visit our Recommended Reading list below to learn more.
Recommended Reading:
Keep your dog safe with a secure collar and proper identification
Wesley and Dr. Stephens make Channel 7 Eyewitness News
 Joe Martins, DVM, Belle Mead Animal Hospital
Save
Save