Testimonials and Reviews
The Belle Mead Animal Hospital team is passionate about our clients and the animals we treat.  We also value our clients' opinions. Read below what others have shared, and feel free to submit your own client Testimonial by writing to CustomerService@bmvet.com (please add the word "Testimonial" in the subject line).
Agnesa R. – March 2021 – Let me introduce myself. I'm Agnesa and I'm the dog mom of an Australian Shepherd who normally shakes with fear and tries nothing but to escape in veterinary settings and a German Shepherd who is reactive (read: barks and lunges) at other dogs, as well as a parrot mom of a Senegal parrot (who, surprisingly, is pretty normal… for a bird). I found Belle Mead Animal Hospital (BMAH) through Dr. Somjen via the internet. Specifically, myself and Dr. Somjen are dog sports nerds and we met via a training platform that we both shared an interest in. After learning that we train animals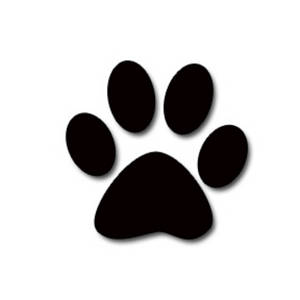 similarly and that Dr. Somjen is Fear Free Certified, I decided to give BMAH a shot. We started with no less than cooperative bloodwork with my Australian Shepherd, which I was convinced would not be an easy feat considering my dog's 5-year history of being terrified at the vet. Dr. Somjen was not only accommodating, but also incredibly skilled in reading my dog, something I had not seen in other veterinarians I had worked with. Dr. Somjen had set up the exam space outside where my dog would not feel trapped, and away from the distractions of the comings and goings of the parking lot. The exam was slow and thorough and the bloodwork was easy! Next, I stopped by for cooperative bloodwork for my German Shepherd as well as an exam. I was floored at how seriously the BMAH staff took my statement that my dog was dog reactive. At least two staff members (not counting Dr. Somjen) made sure that my path was clear, including temporarily clearing the lobby. The exam and bloodwork then proceeded as it does in a normal situation, since my German Shepherd is not afraid of the vet. My Australian Shepherd's spay was recently completed at BMAH by Dr. Somjen. Since this is the scaredy dog, the procedure was modified so that my dog was given pain meds and the first sedatives outside in the parking lot, with me. Once she was good and sleepy, a staff member helped me get my dog to the back, where they began working on her right away. I was called just a short while later and told that my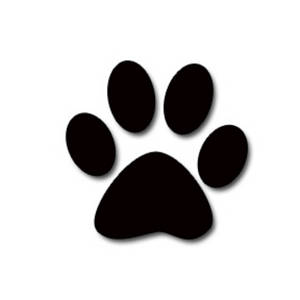 dog was ready for pick up. While pottying my dog in nearby grass, Dr. Somjen came out and told me personally about the surgery. While she was talking, my dog went up to her and asked her for pats! This is the scaredy dog who had, to that day, never wanted to be touched by a veterinarian… and only a few hours after coming out of surgery with this particular person! To say the least, I was awestruck! As this dog recovered from surgery, some weird things occurred and I got in touch with BMAH. Dr. Somjen was not there the two times I called (she's a person too, and gets time off!), so I spoke with Dr. Breuning each time I called. I was very nervous about what was happening (because I had not experienced it before after a spay and I was concerned about complications) and Dr. Breuning professionally handled my nerves, the medical consultation for my dog, and dispensed some medications to help my dog with the side effects.  I am so glad the internet put me in touch with Dr. Somjen and ultimately, the entire staff at BMAH. The entire staff is compassionate and provides the best medical treatment and consultation around. It's a great feeling knowing my animals are in safe hands, and I wish everyone could have a veterinary group like the one at BMAH supporting their pets' medical needs.
Marie M. – March 2021 – We are so incredibly grateful for all the veterinarians, and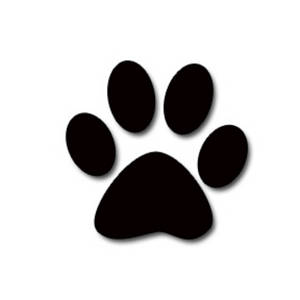 other staff at BMAH. We have rescued many cats (some more tame than others) over the years, and we could not have done so without the exceptional help and service that we have gotten from these guys. Skilled, compassionate, caring, and dedicated. Thank you!
Sue D. – October 2020 – We started coming to Belle Mead Animal Hospital specifically to see Dr. Kim Somjen.  My little Maggie, five-year-old miniature dachshund, became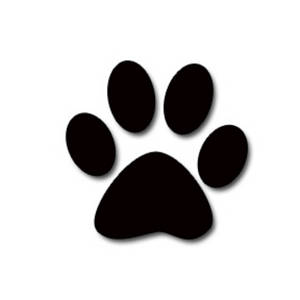 paralyzed and with a herniated disc. Dr. Somjen saw Maggie after we had her immobilized for almost 2 weeks and not able to walk, barely lifting her head. After her first visit with her, having some acupuncture and laser therapy, Maggie was standing, walking (wobbly) and wagging her tail! Every visit she gets better and better and we couldn't be more thankful. Dr. Somjen is a miracle worker! Thank you! Thank you! Thank you!
Cathy B. – June 2020 – My shepherd mix just had her 2 year check up with Dr. Martins. With the Covid changes, I was not allowed to accompany her in the exam room. She had a bad experience at the groomers with nail cutting and we were both nervous about the vet appointment. Dr. Martins spent a lot of time talking with us first and then he had Teddy brought into the outside fenced in area where she was comfortable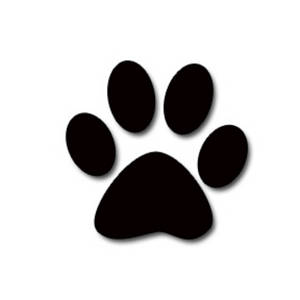 meeting him and getting treats. Her vet visit was positive and her tail was wagging when she came out of the appointment. Dr. Martins and his entire staff are extremely compassionate and go above and beyond to ensure that the patient and owner are comfortable and calm. Also, this past year his tech staff worked with us to try to clip her nails, which was not successful. Even with medication, my dog could not relax. It was very stressful for us both. They suggested we work with a trainer and we are now successful with the Dremel.  It took a lot of time, practice, patience and good treats. But we are successful, and most of all, there is no fear for our dog or fear from me to hurt her. This is my first experience with Belle Mead Animal Hospital, and we are very happy that we switched to this practice.  
Diane J. – June, 2020  Mandy and Jack both had to go to BMAH yesterday. Dr. Martins came out himself to speak to me with Mandy's chart. Precise information. Complete explanations. I wish my own doctor would explain like he does. You feel very secure with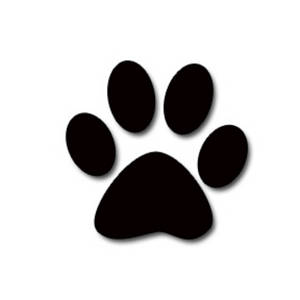 his explanations. I Know Jack is very attached to me; so we will try the meds before we  come next time. See if that calms him down being separated. Everyone in that office cares about pets. Dr. Martins is getting the Mini Hospital he planned for when he took over the business. I remember him saying what his dream was for this. Very caring staff.
Mary D. – May 2020  My six great Danes have been patients for many years. They have helped me keep my Danes in very good health, especially my oldest girl, who has Addisons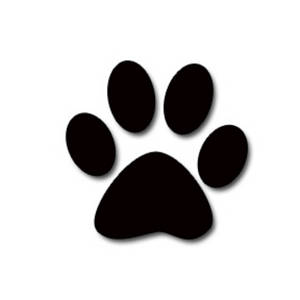 disease, lar-par, and is approaching her 9th birthday. My other five are also doing quite well with their care from Doctor Rockhill. Anytime I have a question or concern they are there to help. The techs and desk people go above and beyond to be helpful and compassionate. I will be moving from New Jersey and can only hope the veterinarians that I choose in Kentucky will measure up to the care I received from Belle Mead Animal Hospital. I will truly miss everyone.
Susan C. – March 2020 Can't say enough great things about Dr. Martins and his amazing staff! For YEARS they have been our "go to" reliable, fair, considerate, level-headed, knowledgeable, practical, fun, friendly, thorough, kid-friendly, compassionate,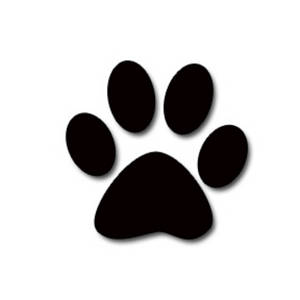 thoughtful, professional animal doctors of choice! Ranging over the years with several different species, with all ages of clients in our family, encountering many different health and behavioral issues we have NEVER been disappointed! No problem has ever been too big or too small. We could not be happier. Their knowledge of "fear free" and moto to give each client the best, most comfortable experience to keep the pet (and owner) stress free is the B*E*S*T! Can't thank them enough for their extreme lengths to care for our pets. A++++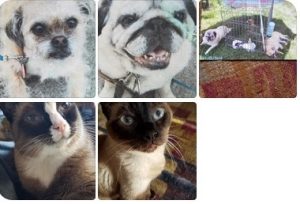 David and Lillian G. – March 2020 Dr. Martins and the Belle Mead Animal Hospital team took such great care of Gigi, our 11 pound Shih Tzu.  She had minor surgery and the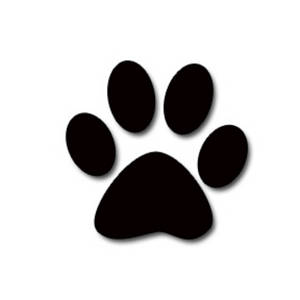 blue soft collar cone that Dr. Martins provided Gigi with for her recovery worked great.  She was able to move around and sleep comfortably and was not able to lick or bite her incision at all.  The staff at BMAH are all very patient, caring and assuring. We are very appreciative.
Adele R. and Dogs – February 2020 Great Animal hospital. The doctors are all good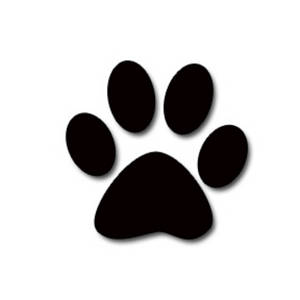 at what they do. They take very good care of your animal. Very pleased with them.
Sharon C. – February 2020 – I can't say ENOUGH about my experience with Dr.Michael Breuning and all the staff!  My kitten had some complications along the way to getting neutered and Dr. Breuning was right there every step of the way.  My kitty is healthy and doing well now.  KUDOS TO ALL – not only for the expert medical help – but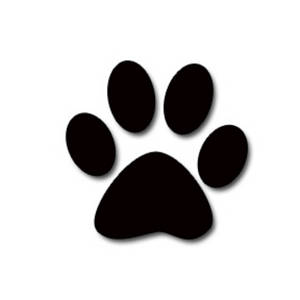 the TLC provided to both the kitty and his human! I am telling all I know to consider coming to this WONDERFUL family of truly CARING and competent clinic family.  Unfortunately in this day and age – taking time to be there to reassure and support customers is often not the norm.  GREAT EXPERIENCE! 
Joann K. – February 2020 – We are always so pleased with the level of care our pets receive at BMAH. From the from desk staff to the doctors, everyone makes our pets' well-being their priority. We especially love Dr. Somjen! She took incredible care of our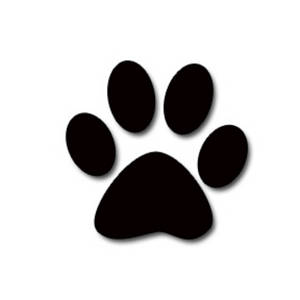 special needs cat before he passed away, and most recently she performed our dog's dental and took amazing care of her. She is compassionate, kind, and supportive of whatever level of care you choose for your pet. 
Monica M. – December 2019 – I came to the hospital as a new patient with a very sick bunny. They made room for me in the schedule the same day and made me feel like part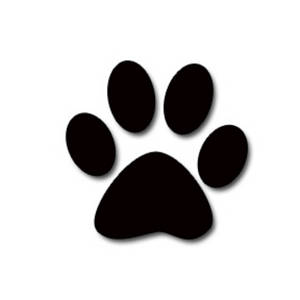 of their family from the moment I walked in. They treated me and my pet with sensitivity, expertise and professionalism. When I needed to make the tough decision to put Pom Pom down each person at the hospital was warm and empathic. I felt that they were taking care of me as well as Pom Pom. I am left with a warm feeling towards all the staff. Thank you for being so good at what you do!
Elizabeth S. – December 2019 – Dr. Somjen is fantastic. Both she and the physical therapy technicians provide the best care for my dog, Angel Girl Princess. They strive to offer the most effective treatment for Angel. The follow up instructions are clear and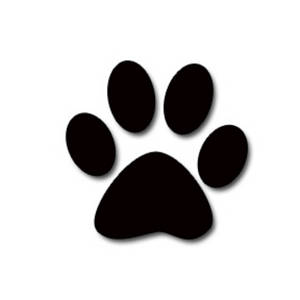 easy. Dr. Somjen and staff do laser therapy on Angel, and Acupuncture. They also perform massage to Angel's back. Angel has spinal problems, and the rehabilitative treatments alleviate her pain and suffering. I am very pleased with the treatment that Belle Mead Animal Hospital provides for my dog. I look forward to each session, to see how Angel improves each time. They are the best in terms of care and concern for my pet. I highly recommend this hospital to others in need of rehabilitative and physical therapy for their pets.
Ellen S. – December 2019 – As a volunteer for CAPIC Cats Rescue, I am fostering a semi-feral cat. In his present state, he is considered "unadoptable" because he is very stressed and fearful, and therefore bites and is often unapproachable out of fear. He is  very food-motivated, however, and at the advice of BMAH, I was able to include in his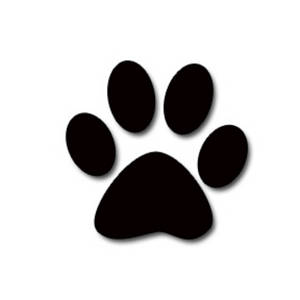 meal a "Fear Free" calming medication called Gabapentin. After administering the medication, I was amazed at how easily I could put him in his carrier and transport him to BMAH stress-free. The attending doctor/technician was able to draw blood as well as give him his vaccinations and much needed nail trim!  I brought him home, again in a stress-free state, and was able to handle him easily myself, brush out his matted fur, and give him much needed physical love and attention. Thank you Belle Mead Animal Hospital for helping me provide the loving care this fearful cat so rightly deserves!
Barbara K. – November 2019 – Brought our cat, Leo, to Belle Mead Animal Hospital after reading all the positive reviews.  I had wanted to find another vet, as the last place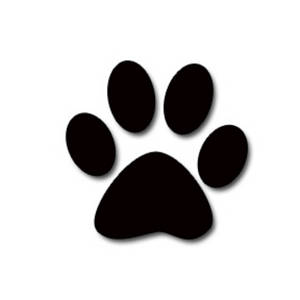 we took Leo to left him terribly traumatized.  We had a wonderful experience with Dr. Rockhill.  She listened to our concerns, was very gentle and took her time with him.  We were very happy with our visit.  Thank you Dr. Rockhill!  You certainly conveyed the hospital's vision of love and compassion for animals.  We will certainly be back for all Leo's healthcare needs.
Ceil S. – November 2019  – My 70 lb. dog, Martie, was uncontrollable on vet visits elsewhere. I was desperate and afraid there was no hope. Then I found Dr. Somjen who assessed the situation and set up a protocol (she is very behavior savvy!). Martie is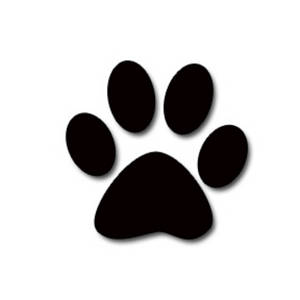 manageable now and looks forward to his visits! Even his scheduling takes flexibility and patience – thank you, Gerry, Grace, Shiloh, and others! Dr. Stephens was an Angel to Pearlie girl in her distress, both compassionate and professional (recalled through tears, even now years later). The staff is wonderful – I could list each person there because all are important to us. Bless you folks!
Dan H. – November 2019 – As always, friendly staff. Accommodating. Patient. Professional. Dr. Stephens is the best!
Josi M. – September 2019 – It is difficult to put into words all of the positive feelings we have toward Belle Mead Animal Hospital.  Each and every veterinarian, vet tech and receptionist who we have talked to, or has helped our pets, have been amazing…from calming to knowledgeable to compassionate.  we would never go anywhere else.  They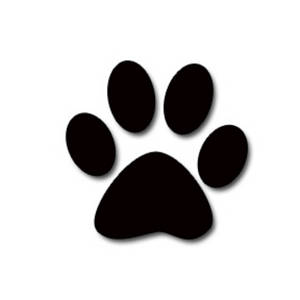 may not be the cheapest but they certainly are worth the money, and they don't do more than they need to in order to get more money. They treated our last Yorkie through her healthy days, her sick days, her dying day. Even the vet cried that day and sent us a most appreciated hand-written sympathy card.  And now, this vet is with us for our three new bonded senior Yorkies who we adopted from a rescue. As long as we have pets we will be going to Belle Mead Animal Hospital.
Steve S. – September 2019 – I had a wonderful experience at Belle Mead. The doctor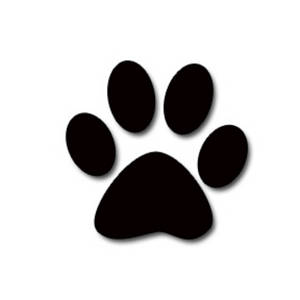 listened intently, explained his findings clearly and made sure I understood what he told me. I knew our pet was in good hands. The office staff was friendly, professional and efficient. I won't hesitate to return if needed and would recommend them to anyone who loves a pet. 
Sue and Fred G. – September 2019 – For anyone who is looking for excellence when it comes to the care of your pets, my husband and I would recommend Belle Mead Animal Hospital.  Honestly, we don't know what we would do without them!!  Thank you to all of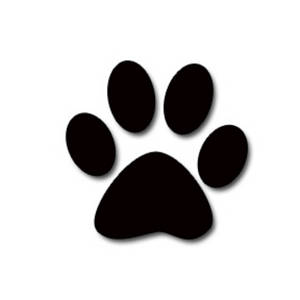 the veterinarians who have treated our cats, and a special thank you to Dr. Joseph Martins, the most caring and knowledgeable veterinarian who we have had the privilege of knowing for almost 15 years  He is the best!!.  He has prolonged the lives of several of our cancer cats with medicine enabling them to live longer while still feeling good.  He is not only a wonderful veterinarian, he is an excellent teacher, and we have learned so much about caring for our cats from him.  He is also a great diagnostician but most of all, his love for the animals is the key and this is something very special!  We cannot say enough about the staff as well, they are wonderful and so helpful and always pleasant, and a special thank you to Joan Jones.  We are so grateful to Belle Mead Animal Hospital.  Thank you.
Anne Marie F. – September 2019  –  I've been a client at Belle Mead Animal Hospital for many years and can honestly say that I've never been disappointed.  While Dr. Jessica Stephens is my go-to vet, my pets have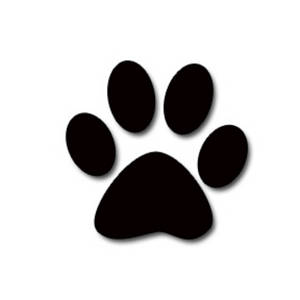 been treated by most of the other vets at BMAH and they all provide thorough and compassionate care.  The vet techs and the rest of the staff are friendly and efficient.  While they may seem a bit pricier than some out-of-town practices, I find the level and quality of care to be well worth the price.  They always squeeze me in for daytime emergencies as well.  I will continue to use BMAH for all of my pets' future health needs.
Vincent D. – September 2019 – I have been going to this animal hospital for over 20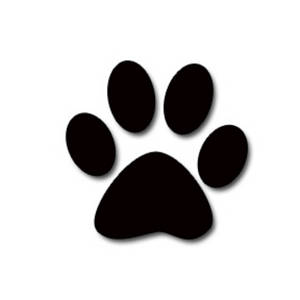 yrs. It is the best one in the area. Dr. Martins and his whole staff are the best. I highly recommend them! 
Frank B. – August 2019
Always a pleasure to visit our favorite vet with our 2 dogs. Staff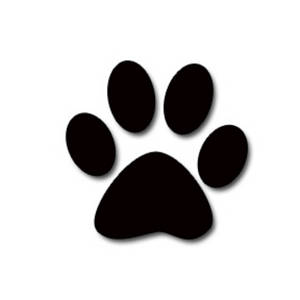 is super nice, friendly and helpful. Vets are the best! 
Vanessa E. – April 2019
I am so happy that I found this place! They are so kind and attentive, and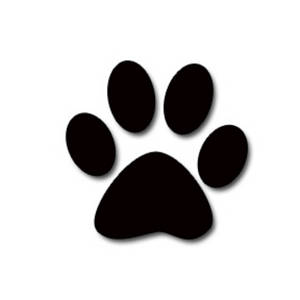 Dr. Stephens is wonderful. She is thorough, and will spend time and answer any questions you may have. They are also very accommodating. The staff is very dedicated to their work. You will be very happy with Belle Meade Animal Hospital.
Maryanne A. – October 2018
I had a really good experience. The doctors and staff are caring and warm.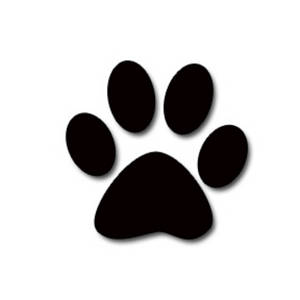 Dr. White was wonderful with Annie, and I appreciated all she did to get Annie better. The follow up is great. I am very pleased with your hospital. 
Lesley M. – July 2018
Belle Mead Animal Hospital has the greatest vets – they have heart, soul, grace, and kindness, and they go the extra mile. The entire staff is amazing and the vets are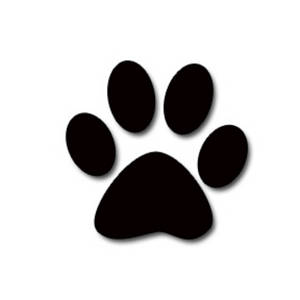 unbelievable. They have brought two of my cats back from the brink of death and have helped them live for many, many years. And they have done wonders for my new kitty, Whitby of Gryffyndor. I can't thank Belle Mead Animal Hospital enough!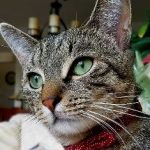 Chris W. – May 2018
HAPPY 16th BIRTHDAY to RUSTY! 🎉 🎉 🎉  Good ol' Rusty has been working really,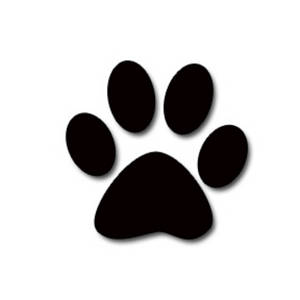 really hard these last 8 weeks. He went to the (now previous) vet as he was limping. After they did x-rays, he came back to the room and couldn't even walk. Thanks to Dachshund Rescue's recommendation, we took Rusty the next day to Belle Mead Animal Hospital where Dr Somjen recommended PT, laser, acupuncture, and bedrest. Treatments initially were twice a week, then once a week, and now every other week. Well….it's been amazing to watch him progress. Thank you Dr. Somjen and Tech Taylor! 

Cori J. – February 2018
5 stars x 2! – I have taken all my cats to Dr. Martins since 2003. My big tabby, Henry, had hideously swollen paws. I tried two other vets who were neither compassionate nor  competent in my opinion. I went straight to Dr. Martins who had been highly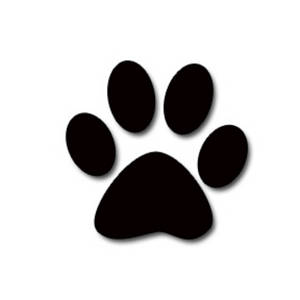 recommended by my pet sitter. I knew I was in a different kind of veterinary hospital the minute I walked into Belle Mead Animal Hospital. The staff was so friendly, and some of them talked to Henry, who was cowering in his cage. Dr. Martins took me on time. He played with Henry and petted him before he examined his paws. He diagnosed the condition immediately – plasma cell pododermatitis – and sent us home with doxycycline. Three weeks later, Henry's paws were back to normal. I knew I'd found a vet who keeps up with research and truly LIKES his feline patients. I've taken 5 house cats and plenty of strays (for neutering). Sadly, 2 of my house cats passed away from cancer (Henry in 2010, one recently). Dr. Martins showed more compassion than any doctor I know (that includes MDs, and MDs treat PEOPLE!) and helped me accept the inevitable. He and his staff have been there for us as we gradually accept the loss of our "best boy" and our ongoing life with our other two wonderful cats.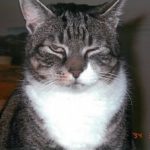 Jeanette G. – January 2018
Belle Mead Animal Hospital has been caring for my cats for the last 20 years.  And each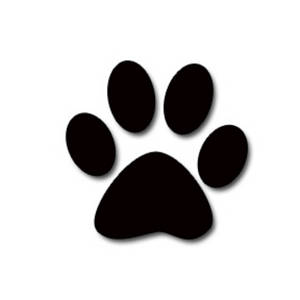 of their lives have been saved by the expertise, knowledge, and compassion shown by Dr. Martins, Dr. Stephens, Dr. Buonocore, Dr. White, Dr. Rockhill and Dr. Pascetta. The vet techs and staff at Belle Mead are all of the highest caliber. From the moment you walk through the door they welcome you and your pet with warmth and friendliness. You are treated with patience and respect. The doctors and staff have that rare understanding of the strong bond between people and their feline/canine children. This enables them to listen and sympathize with the concerns and endless questions of the worried pet owner/parent. To anyone who brings their animal to The Belle Mead Animal Hospital, be reassured. The cure, the answer, the miracle of restoring your animal to optimum health lies in the capable hands of the doctors and staff at this amazing hospital.

Pat D. – January 2017
I have been a client of Belle Mead Animal Hospital for thirteen years now, and I've been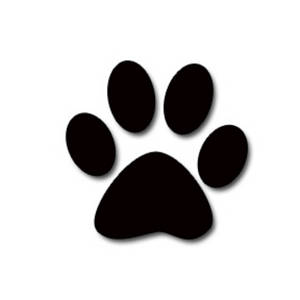 extremely happy. I find the staff to be caring, thoughtful and gracious. I usually see Dr. Martins or Dr. Stephens, and I have never had a problem. Even when my one cat Samson passed away, I found everyone to be so understanding and sympathetic. I continue to take my cat Emma in to see the doctors there, and I'm very satisfied.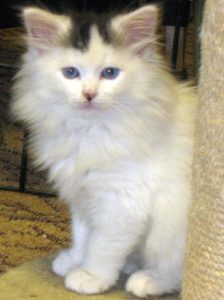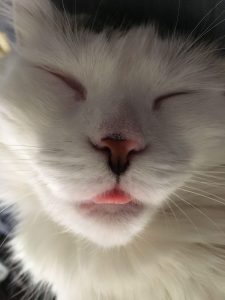 Roy and Karen T. – July 2016 (Thank You Card)
Belle Mead Animal Hospital Doctors and Staff,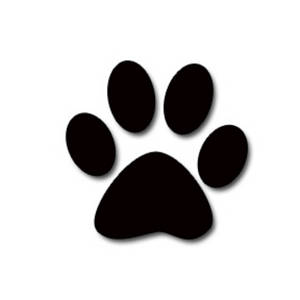 We would like to share our heartfelt appreciation to each of you for your care, love and special attention you all provided Viking. He was our best friend for 15 years, and while we miss him greatly, we remember all the laughs, fun and joy he gave us all. Thank you for all your compassion and care you provided Viking.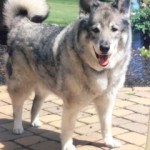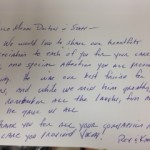 Maureen, Kevin R. (and family) – October 2015 (Thank You Card)
Dear Dr. Somjen,
I wanted to say thanks for the beautiful card you sent – it meant a lot to us. But mostly,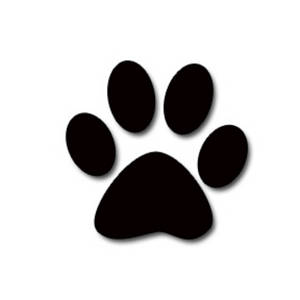 thanks for the time as Toki's vet. It was 5 years ago this month you performed her "hysterectomy." Over the years through all the checkups, growing teeth, and other things, I appreciate you treating me with respect as a nurse and including me in discussions of treatment. This year was a challenge, but your bubbly personality and enthusiasm showed me you really enjoy what you do, and you're very good at it. We were very lucky to have you as Toki's vet. Your warmth on that last excruciating day was wonderful. Taking her home for a few hours was definitely the right thing to do. We all got to be with her in her home and say goodbye. I've included a picture for the wall of "patients." Thanks again for everything.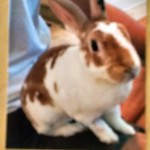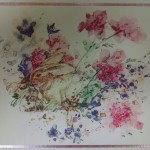 Anagha S. – September 2, 2015 – (Customer Service)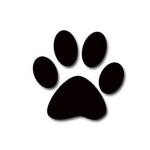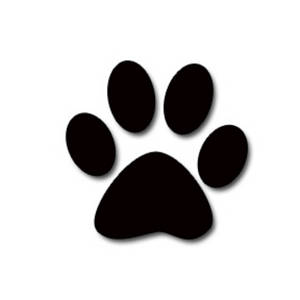 You all have been a huge part of my life by helping me care for my most precious loves (prior to Charlie Brown, there was Brownie, Baxter, Zahra, and numerous beloved foster bunnies), and thus a huge source of peace of mind. He (Charlie Brown) did have a good life; part of that was thanks to me, but another very important part of that was thanks to those at BMAH who always did the best for him and treated him with love and care. He was ailing for a while, and I would not want him to live a minute longer than necessary if he had to live in pain or severe discomfort. Nevertheless, our hearts are broken that he is no longer with us. When I came to BMAH to pick up his ashes, I felt another wave of sadness because I have developed a true bond and friendship with all of you there over the past decade, and now I no longer have a legitimate reason to stop by.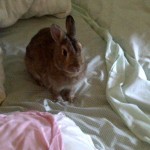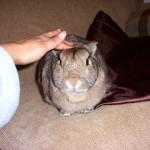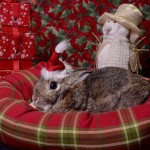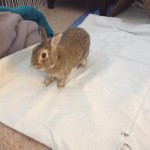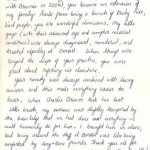 Laura & Jackie K. and Adam & AJ – August 2015 (Thank You Card)
Dr. Somjen, Dr. Stephens, Dr. Rockhill & the wonderful staff at BMAH,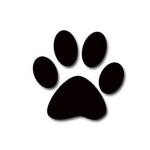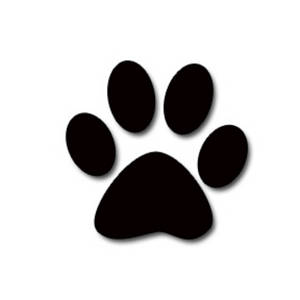 We want to thank you for all the love and care you gave Seph over the last year. He was such a special part of our lives and really made our house revolve around him and his charm. I think he looked forward to his almost weekly and sometimes twice a week visits to your office and all the extra cuddles he would get. It is comforting to know that you were always there to see him and help him whatever way you could on his road to recovery. Your care and compassion has helped us through this difficult time. Seph spent most of his last night in my arms and waited for Jackie to get home where he was for his last moments with lots of love from all of us. Thank you for your card and all the kind words. You all helped Seph enjoy all his time with us. Thought you would like a few pictures of Seph that show his sweet spoiled life. Thank you for everything.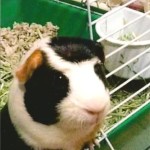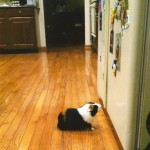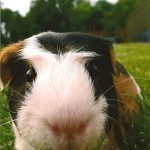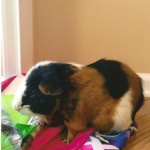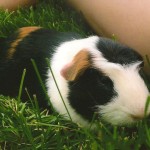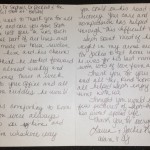 Barbara S. – July 27, 2015 (Customer Service)
Dr. Martins and Dr. Simon,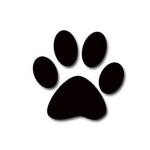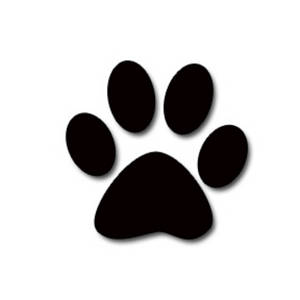 Indy, my Bengal cat, had 8 teeth removed at your office last week. During surgery, Dr.  Martins told me that when he arrived home he would be a different cat…..BOY, IS HE EVER! Indy is dancing and trotting around the house, and is lovey-dovey to the point of ridiculous!! What a happy boy!! Thank you. Thank you. Thank you!!
Serena J. – June 29, 2015 (Customer Service)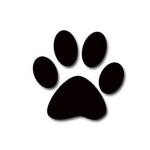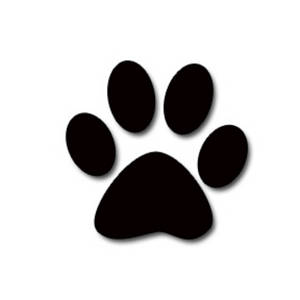 Wanted to share a great review and a big thank you to Dr. Martins and all the staff at Belle Meade Animal Hospital.  I recently was in a very difficult situation with my rescue dogs that I have owned for over 10 yrs. My Pomeranian mix recently went completely blind a few months ago but has been functioning well.  She recently bumped into my Shih Tzu who didn't like it very much and they got into a serious altercation resulting in my Shih Tzu completely losing his right eye. I was beside myself emotionally. My Shih Tzu remained hospitalized at Animerge for 2 days and they were able to save the eye, but he will be completely blind. I knew I couldn't have the 2 dogs in the same area ever again. I was devastated to say the least and was overwhelmed with the task of what to do next. Dr. Martins, feeling my pain and anxiety took my Pomeranian, who he just helped overcome her serious medical condition as well, and boarded her for me for 2 entire weeks, so that I could bring my Shih Tzu home and allow him to recover after eye surgery in peace. Dr. Martins knew how anxious I was and checked in with me every day. He and his wonderful vet techs took pictures of Vera and sent them to my cell phone almost on a daily basis to make sure that I knew she was ok. To make a long story short, my Shih Tzu healed just fine and is functioning in spite of his one eye blindness. If all this wasn't wonderful enough, Dr. Martins personally brought my Pomeranian home and did a consult in my home to teach me and my family how to decrease the dogs' anxiety and to sustain peace in my home. I will mention that I also have a "crazy" lab mix, whose energy is through the roof at times and makes the other 2 dogs even more anxious. After the consultation training session I was shocked and amazed what Dr. Martins was able to accomplish with the 3 dogs. I am happy to say that I have continued the training sessions daily and my home is a different place with 3 dogs that actually listen, are no longer anxious and I am an owner that will be eternally grateful for all that Dr. Martins and all the staff at Belle Meade Animal Hospital did for me. I would recommend that if you have any kind of pet that needs care, don't go anywhere else but Belle Meade Animal Hospital!!
Barbara A. – June 21, 2015 (Customer Service)
We lost our beloved dog George about one year ago to cancer.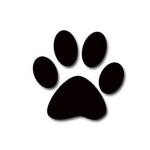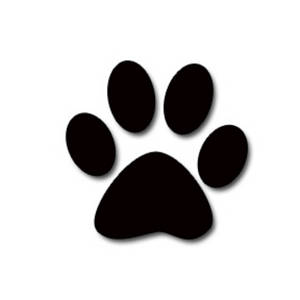 Belle Meade Animal Hospital was very compassionate during that time. They helped us understand our options without pushing and treated all of us in a caring, thoughtful manner. Now we have our Sarah Ann a goldendoodle who was born in October of 2014. From the very first puppy visit, she has been going to Belle Meade Animal Hospital and most visits have been with Dr. Martins. Dr. Martins is an amazing veterinarian whose love for animals is so very evident. He greets Sarah every time with enthusiasm and genuine friendliness. She loves him. He is very good at returning calls or following up with results on lab work, etc. He did Sarah's spaying, and we would trust him for any other surgeries she may need in the future. He never rushes our appointments. Dr. Martins is very knowledgeable about training dogs, and we have found his input very helpful in training our dog.
Bette G. – June 3, 2015 (Customer Service)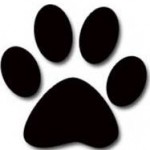 I am senior citizen from Somerset County and for the past 9 years I have taken my cats to  Dr. Martins at Belle Mead Animal Hospital. The staff is helpful and courteous over the phone and in person. Dr. Martins is very kind and caring when dealing with my pets. He is extremely thorough when explaining the treatments and options to me. I would recommend him to anyone who has a pet.
Ally J. – June 2015 (Thank You Card)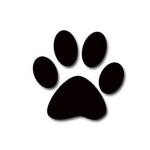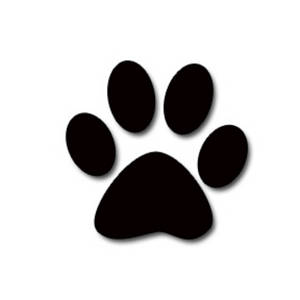 Dr. Somjen and everyone at Belle Mead, thank you for taking such good care of Hippo. I know that a neuter is a common procedure, but you were patient and went out of your way to make sure he was ok and ready for surgery. I would not trust his life with anyone else. Thank you to everyone else who always is so good with him. Love, Hippo's Mom and Dad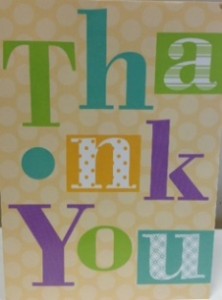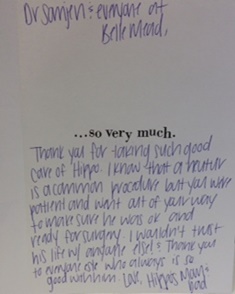 Susan M. – June 2, 2015 (Customer Service)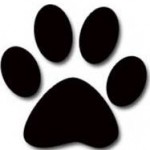 From our guinea pigs, rabbits, to our cats to our dogs, our multi-pet home is always  welcomed like family when we're at Belle Mead Animal Hospital! Shiloh, Lauren, Joannie, Jerry, Rachel and Grace are just a few of the names that immediately come to mind from the years of loving care given to our pets. The way they know my pet, make efforts to comfort both my family and our animals, can never be repaid. Dr. Martins goes above and beyond to give expert care to his patients and educate their owners. His passion to help beyond his exam room into the lives of his patients and into the community is endless. The team at Belle Mead Animal Hospital gives 100,000% dedication in the most animal loving veterinary hospital I have ever had the pleasure to recommend. I hope they never move…we'd have to move with them!
Ted and Nina O. – June 2015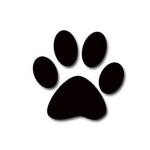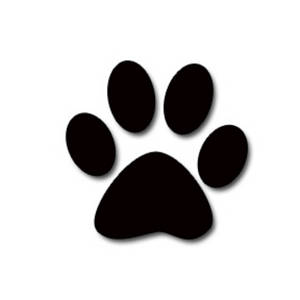 (Thank You Card)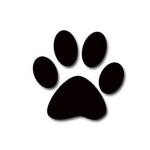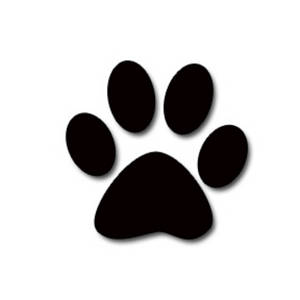 Dear Dr. Rockhill, Dr. Simon, Dr. Stephens, Dr. Somjen, Shiloh and Staff, Thank you for your beautiful sympathy card, your kind thoughts, your gentle words, and for everything you did for Oreo and for us. Your understanding and sympathy is truly appreciated.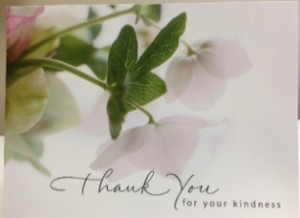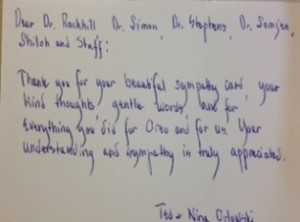 Branwen R. – May 19, 2015 (Custmer Service)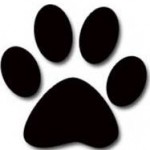 The Belle Mead Animal Hospital in Hillsborough, NJ is simply one of the best to which I have ever taken my pet rats and my cats.  I have lived in several different states and finding competent care for an exotic is a real challenge. After moving to New Jersey I was lucky enough to find Dr. Kim Somjen at Belle Mead. Dr. Somjen is extremely knowledgeable about exotics, with a wonderful ability to diagnose issues and recommend the treatment that is best for my pet. The staff overall are exceptional, and have never failed to squeeze me in when in need. The rates are very reasonable (trust me) for the exceptional care provided by this clinic.  I travel an hour to bring my pets to them and it is well worth it.
Laurie S. – May 19, 2015 (Customer Service)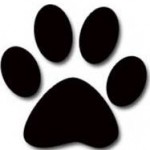 Exotic pet owners (of which I am one): There are numerous veterinary practices to choose from in our community BUT when we ask The Question:"do you treat exotics?"  The answer usually is "no, I'm sorry we don't"or at best, "we don't see a lot of exotics"…that is Not the case at Belle Mead where several associates do take our kind of   pets very seriously and are experts in the care and health maintenance of exotics and what are more daintily referred to as "pocket pets." We're talking mammals to marsupials: mice, rats, guinea pigs, sugar gliders, ferrets, chinchillas and their furry (or hairless) kin…as well as pet goats, pigs and so on! Specifically, Dr. Kim Somjen has been our family's go-to vet for several years. Experienced, capable, always researching the newest and/or best treatments, Dr. Somjen instinctively knows how to provide the best medical care for our pets and does so with the compassion of a fellow animal lover.
Jean R. – January 30, 2013 (Customer Service)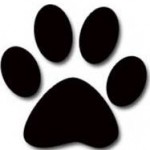 Dr Martins saved my cat's life! New to the area in 2012 I decided to establish care at Belle Meade. I met with Dr Martins who didn't just discuss what tests and care my cat, Hudson-needed, he sat with me and discussed what my goals of care were for Hudson. Hudsons a 3 time rescued shelter kitty-I feel it's my job to ensure the rest of his life is as comfortable and stress free as possible. Hudson needed a teeth cleaning so blood work was done to ensure it was safe to give him sedation. The procedure had to be delayed a few weeks,so the day of the cleaning blood work was repeated. Dr Martins called-Hudson's blood sugar was "very high",he felt it was still safe for him to get the procedure (maybe a underlying infection was raising the blood sugar) but there was no doubt-Hudson had Diabetes. Dr Martins discussed managing this with diet changes and Insulin and assured me we might be lucky-the Diabetes may have been caught in a early stage (as previous blood sugars were normal) I'd been told Hudson was about 14 years old when I adopted him-I assumed his tendency to take long naps/not be so active was due to aging. Dr Martins felt it could have been early signs of the Diabetes. And boy was he right!
As Hudson's blood sugar came under control, I got a whole new cat! And within a couple of months, the Insulin was stopped-it appeared the Diabetes was going in to remission. I noted a radical change in Hudson-brighter eyes,softer fur-and a curious kitty-previously ignored toys were now being flung about the house (note to other owners-remove toys with tinkly bells at night-3am apparently is a great time to play catch the mouse). A cat condo had to be bought-Hudson now liked to jump and the higher, the better. Several months on and the change is persistent. I hope you can post this for other owners to read. Thank you Dr Martins-and your wonderful caring and patient staff-Hudson is
living proof that Feline Diabetes can be controlled-and that a good Vet who is up to date with current research-who listens to and discusses and involves owners in their pet's care-can change a Cat's(and his owner's) life for the better.
Marie G. – August 16, 2012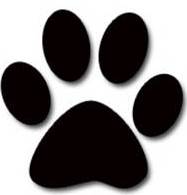 (Hillsborough Patch)
Belle Mead Animal Hospital is the best animal hospital because the doctors and staff are dedicated to their work. The hospital is always spotlessly clean and the receptionist staff greets every client by name (whether human or canine!) The doctors and techs there have only one goal: to cure each animal that walks or is carried through their door. This is a hospital where the medical staff is doing what they were born to do: save the lives of innocent animals.
Save
Save
Save
Save
Save
Save
Save
Save
Save
Save