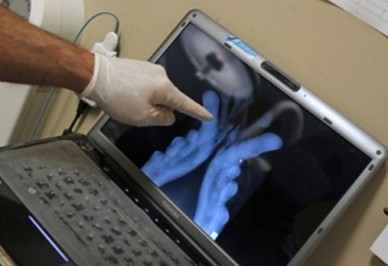 Your Local Pet Dentistry Experts at Belle Mead Animal Hospital
Keeping up with pet dental care is a critical part of every pet's wellness program. Your pet's dental care is one of the most rewarding parts of our job as veterinarians.
Imagine what would happen if you didn't routinely care for your teeth and get professional dental cleanings. We offer the most thorough and affordable dental preventative care plans so that pets can get the care they need to save their teeth and health. The Belle Mead Animal Hospital has been providing digital dental x-rays for our patients for over seven years and was the first in the area to offer this service.
All our doctors are trained on grading your pet's teeth and helping you make the right decision regarding when and whether or not your dog or cat needs a dental cleaning.
The biggest and most common reason that pets do not receive dental care they need is because they rarely show obvious signs of pain or problems until the late stages of dental disease have set in. Dogs and cats feel dental pain and discomfort, but unfortunately they suffer in silence.
Dental and oral disease is by far the number one problem experienced by our pets. More than 70% of dogs and cats have some form of periodontal disease (gum or tooth problems) by just two to three years of age. Smaller dogs and cats and certain breeds tend to have more serious problems and need more care at earlier ages.
"Download a Dog/Cat Dental Chart here"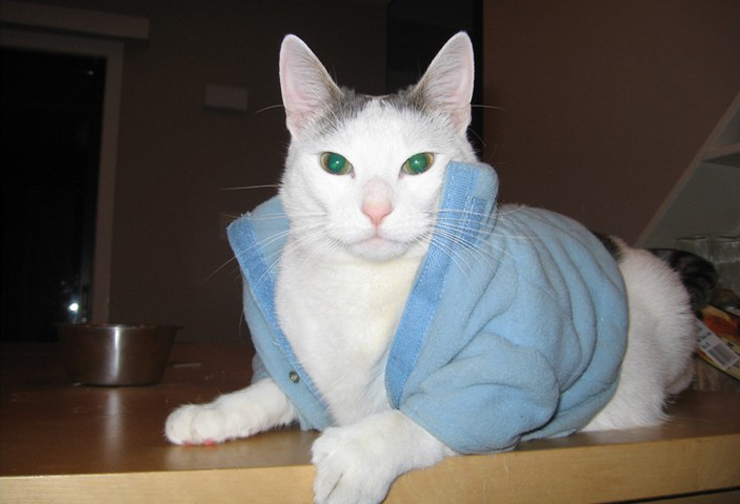 "Turbo" home just after a dental
In the past 10 years, it has been proven how important good oral health is in both humans and animals. Untreated dental disease has been linked to many diseases including kidney and liver disease, heart failure, heart attacks, lung disease and diabetes. Many of these conditions can be prevented, treated or improved with proper dental care. The great news is that proactive, early routine professional dental care can be simple, safe, and easy. A good oral health care promise to your pet can add years of healthier, pain free living to our best friends' lives. It is truly amazing the before and after stories our clients share with us.
When comparing veterinary dentistry options, make sure your pets are in good hands and you are comparing apples to apples.
Make sure you have an experienced well trained, exceptional veterinary team you trust who has digital dental technology. Also, every dental patient, no matter how seemingly short the procedure may be, needs to be protected with a simple IV catheter and fluids, needs to be kept warm with specialized circulating air blankets like a bear hugger, and monitored with specialized equipment, especially a blood pressure monitor.
Call us today if you would like to set up an appointment and discuss your pet's dental needs with one of our veterinarians.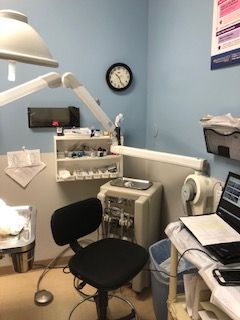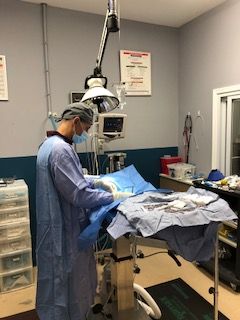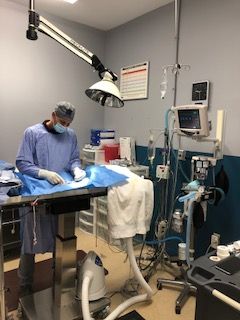 "dedicated dental suite"