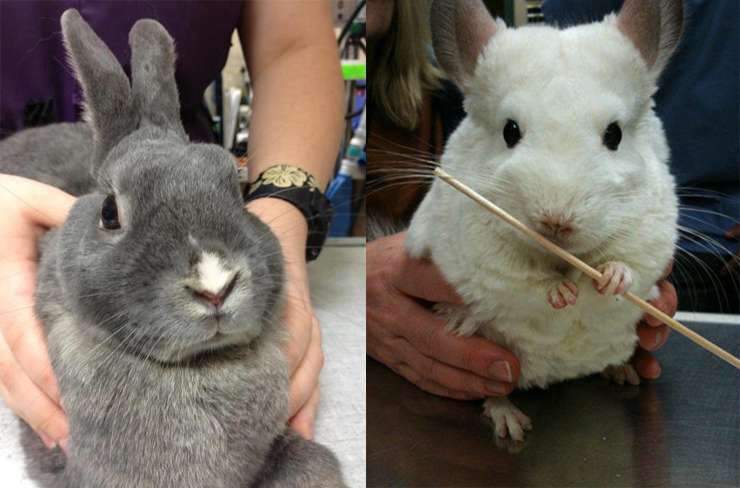 Exotic Companion Mammals
The Belle Mead Animal Hospital (BMAH) is one of the few hospitals in the area with a special interest in our small and furry friends often referred to as Exotic Companion Mammals or Pocket Pets.
Our team of experienced veterinarians and technicians understand that exotic pets have special needs, and we are able to partner with pet owners to ensure their pets live healthy lives and receive the best veterinary care possible
We educate our clients with the latest healthcare research regarding exotics, and we work with exotic pet owners to make sure the pet's proper diet and exercise needs are being met. We also encourage pet owners to pursue preventative care as well as provide them with diagnostic options and treatment possibilities.
What is an Exotic Companion Mammal?
Following is a list of Exotic Companion Mammals that we see routinely at the Belle Mead Animal Hospital:
Ferrets
Gerbils
Guinea Pigs
Hamsters
Chinchillas
Mice
Rabbits
Rats
Sugar Gliders
If you have other Exotic Pets that are not on the list above, please contact us, and we may still be able to see them! These are just the most common patients that we see.
Your Partner in Care of your Exotic Companion Mammal
At the Belle Mead Animal Hospital, we recommend semi-annual wellness visits and offer consultations regarding husbandry and management of your special pet. We listen to your concerns and will offer diagnosis and treatment plans in order to manage medical, behavior or geriatric problems. We partner with you and treat your small and furry friend as if he was our very own.
With our small pets, it is a very important to catch any weight loss or dental changes and prevent future problems. That is why we recommend at least two exams per year.
Here are common diseases we routinely see and treat:
•    Upper and Lower Respiratory Disease
•    Mammary tumors
•    Heart Disease
•    Adrenal Disease
•    Insulinoma
•    Dental Disease/ Malocclusion
•    External Parasites
•    Pododermatitis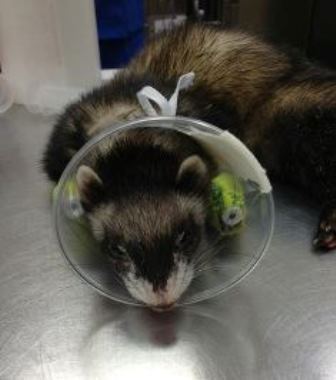 At Belle Mead Animal Hospital, our doctors pride themselves on their ability to provide our clients with cutting-edge diagnostics and services for our exotic companion mammals. These include but are not limited to:
•    Radiographs (X-Rays)
•    Bloodwork
•    Dental Cleanings/ Malocclusion Correction/ Realignment
•    IV Catheters
•    Deslorin Implants
•    Ferretonin Implants
•    Lupron Shots
•    Spays
•    Neuters
•    Abdominal Exploratories/ Foreign Body Surgeries
•    Cystotomies
•    Blood Transfusions (Ferrets)
•    Mass Removals
•    Chemotherapy
•    Leg Amputations
•    Urinary Catheters
•    Disease Screening
•    Enucleation
All of our exotic animal surgeries are monitored using the same state-of-the-art machines and systems used on cats, dogs, and humans.  Ferrets, rabbits, rats and some guinea pigs receive IV catheters; ferrets, rabbits, and some rats are intubated.  We pride ourselves in our exceptional exotic companion mammal care at Belle Mead Animal Hospital!