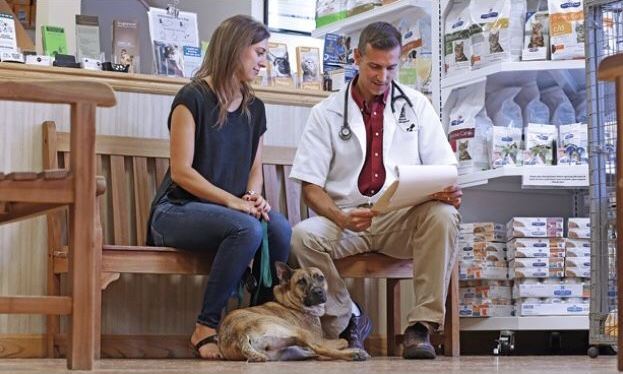 Pet Behavior Education and Consultation for Dogs and Cats
Belle Mead Animal Hospital can assist dog and cat owners with Pet Behavior Training through personal consultations and education in order to strengthen the human / animal bond. The Basic History Behavioral Questionnaires below can be downloaded and completed at home with input from all family members so the form can later be reviewed during a Behavior Consultation with your family veterinarian.
Basic History Behavioral Questionnaire Dogs (Download)
Basic History Behavioral Questionnaire Cats (Download)
Behavior Education for Dogs and Cats
The Indoor Pet Initiative – The Ohio State University offers a great website and link called The Indoor Pet Initiative. It's a wonderful source of information and tools for pet owners and veterinarians to create an environment and plans tailored to promote thriving and the highest quality relationship possible between pets and their owners.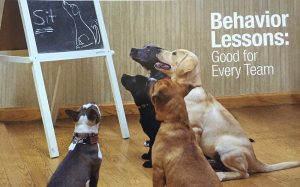 Just for Dogs – Behavior Resources
Child Safety – Management and Preventing Dog Bites
Dog and Baby Support hotline for immediate support and referrals through the Family Paws Parent Education network.

Books and Videos 
Plenty in Life is Free by author Kathy Sdao, animal behaviorist
Love Has No Age Limit by author Patricia McConnell
Control Unleashed by author Leslie McDevitt
Fearful Dogs by author Nicole Wilde
Do over Dogs: Give Your Dog a Second Chance for a First Class Life (Dogwise Training Manual) by author Pat Miller
Teaching a Dog to Wear a Muzzle (Video) by Chirag Patel
ASoundBeginningProgram.com – A Sound Beginning began with a book that was created to help people learn how to appreciate and enjoy the full length of the journey that begins from the day they bring their newly adopted dog home and their special relationship begins. It has evolved into a fully packaged training program that is completely positive in its approach.