Pet Adoptions
The Belle Mead Animal Hospital encourages both existing and prospective pet owners to consider adopting a rescue pet whenever possible.
Rescue groups are brimming with happy, healthy animals just waiting for someone to take them home. The pets available for adoption have all had their wellness exams and vaccinations. They are typically spayed or neutered, and their temperaments have been well established so a prospective adopter can be matched with the right pet to suit their particular household.
The Belle Mead Animal Hospital is proud to support local rescue groups and assist by offering adoption days at the hospital and showcasing adoptable pets in our waiting room on a regular basis. Adopting and caring for a companion animal can provide a sense of purpose and fulfillment for an individual, and the new pet can become a source of unconditional love for those who find their match.
Felines First, Inc. / Cats Only Inn

Felines First, Inc., a 501(c)(3) cat rescue group, has partnered with Cats Only Inn and has many wonderful cats in need of their new forever homes. Whether you are looking for a young and playful one year old, or a calm senior lap cat, one or more of their adoptable kitties is sure to steal your heart. You can visit with the adoptable felines at Cats Only Inn located at 134 Hillsborough Road, Hillsborough, NJ 08844  Call to make arrangements to visit: 908-874-0231
Three Brothers Looking for their Forever Homes!
Meet Oliver (black and white), Otis (brown tabby), and Owen (grey tabby with white chest)! They are ten month old brothers looking for a strictly indoor forever home of their very own. Won't you give  one (or all) a chance?  Call Cats Only Inn at 908-874-0231 to make an appointment to meet them in person!
CAPIC Cats
The Cat Adoption and Pet Information Center (CAPIC) is a group of volunteers who specialize in TNR (Trap-Neuter-Return). They go into neighborhoods to help local residents with feral and free roaming cats, and they rescue cats and kittens that are suitable for adoption. They are a 501(c)(3) accredited charity and have no paid employees. All monies received are used for the medical and food expenses for the animals they rescue and colonies they care for. Cats and kittens were often showcased in the BMAH waiting room (pre-COVID!) and now on a regular basis at Amwell Pet Supply.
Clay is looking for his new Forever Home!
Come to Amwell Pet Supply to meet CAPIC rescue Clay! He is a shy and friendly FIV positive kitty rescued from an outdoor cat colony.  He's completely vetted and neutered and about 3 years old. Clay will make a wonderful companion. Won't you give him a chance for a new, forever home he deserves?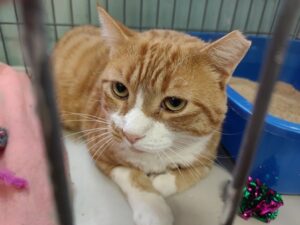 Amwell Animal Rescue Group (AARG)
Amwell Animal Rescue Group is an all-volunteer rescue group –  no paid employees or staff. Their mission is to rescue, care for, and re-home unwanted and homeless pets. Visit Amwell Pet Supply in Hillsborough to meet some of the pets in their care.
Meet Unc! Kitty Unc was rescued with a broken leg in two places! But with the help of skilled veterinarians at Belle Mead Animal Hospital in Hillsborough, NJ who determined the leg needed amputation to save his life, Unc will rehabilitate without facing a fatal outcome on the streets alone. Can you help? All monetary and other donations welcome for Unc and all the pets in need we rescue under dire circumstances! Stop by Amwell Pet Supply!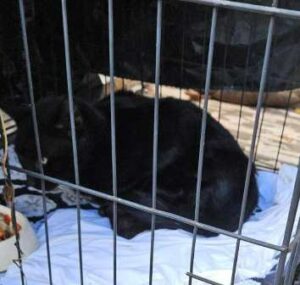 Featured Adoptable Rabbit – Meet Willy!
Willy was rescued from a shelter after being found as a stray! After 2 months in the shelter, we brought him here to Amwell Pet Supply to help him find a new forever home. Willy is a bit shy, but loves to be petted. Won't you give him a safe, forever home? Come to Amwell Pet Supply to meet him!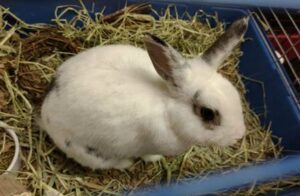 AARG has many Rabbits, Gerbils, Hamsters and Guinea Pigs looking for their new Forever Homes! Come to Amwell Pet Supply to meet them!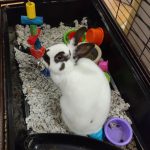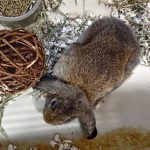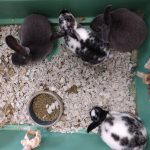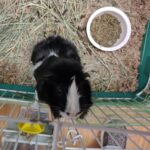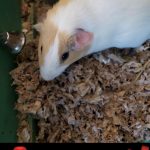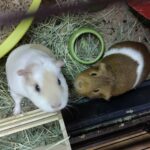 Animal Alliance
Animal Alliance is a is a 501(c)3 nonprofit charitable organization which finds euthanasia to be an unacceptable fate for adoptable animals in shelters, who might otherwise lose their life simply due to pet overpopulation. Animal Alliance places animals removed from the shelters into temporary foster care where they are rehabilitated, spayed/neutered, restored to health, and readied for a speedy adoption.
Animal Alliance of NJ Needs Your Help!
Animal Alliance of NJ desperately needs Leashes, Harnesses, Collars and other supplies! You can help by donating new or used collars, leashes, harnesses and also new or used clean towels, sheets, blankets!
Animal Alliance needs kind-hearted, responsible people and families who would be willing to foster rather than adopt a dog. Please, they are not asking for an adoption commitment – just a safe home environment to give a pet a short, greatly needed getaway from a stressful shelter environment. What a selfless gift you can give a pet in need right now!
Just think about it and apply. All potential fosters can apply online, and if you are a current or previous client or friend of Belle Mead Animal Hospital, please mention that in their application process.
Visit the Animal Alliance NJ website at: https://www.animalalliancenj.org/
Tammy is waiting for her new Forever Home: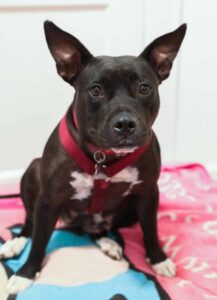 Tammy is a friendly, sweet, and affectionate Labrador Retriever / Terrier mix. If you are looking for a shy, lovable and quiet dog, Tammy is your girl!  She's even good with other dogs (but prefers a home without children).  Learn more about Tammy and see additional photos here.
Belle Mead Animal Hospital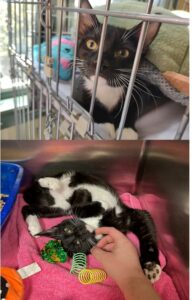 Our Kittens Found Forever Homes! We are so grateful for all the wonderful people who expressed interest and actually adopted the entire litter of six kittens we recently showcased at Belle Mead Animal Hospital. We can't thank you enough. Please continue to share this page with others who might visit with the wonderful various pets highlighted on this page. Thanks again!
Scarlet Paws Animal Welfare Network
Scarlet Paws Animal Welfare Network is a non-profit organization dedicated to the promotion of the humane treatment of both domestic animals and wildlife found living in need on the New Brunswick campuses of Rutgers, The State University of New Jersey.  Animals are often found alone as a result of abandonment, having become lost, or by birth to those lost or abandoned animals. In the case of wildlife, those that have become sick, injured, or displaced from their natural habitat are often in need of rescue. Please visit the Scarlet Paws website link above to see the many pets looking for their forever homes.
Scarlet Paws Animal Welfare Network, Inc. is a public charity exempt from Federal Income tax under section 501(c)(3) of the Internal Revenue Code, and contributions to Scarlet Paws Animal Welfare Network, Inc. are tax deductible.
Save
Save
Save
Save
Save
Save
Save
Save
Save
Save
Save
Save
Save
Save
Save
Save
Save
Save
Save
Save
Save
Save
Save
Save
Save
Save
Save
Save
Save
Save
Save
Save
Save
Save
Save
Save
Save
Save
Save
Save
Save
Save
Save
Save
Save
Save
Save
Save
Save
Save
Save
Save
Save
Save
Save
Save
Save
Save
Save
Save