Socialization with people is one of the most important and time-sensitive aspects of raising a puppy and sadly, with social distancing protocols in place, it's impossible to accomplish this task in the traditional manner.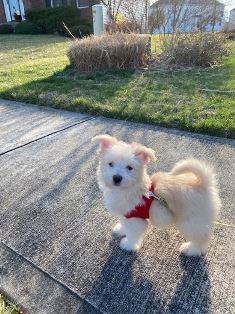 It's still possible to socialize and acclimatize your puppy safely but puppy owners are going to have to undertake much more proactive socialization themselves, providing their pups with an ever-changing environment filled with novel objects, stimuli and experiences, within the safety of their homes. Most important of all, puppy owners need to pretend they are new and different people, to mimic the socialization to unfamiliar people that is currently impossible to undertake safely
Dr. Ian Dunbar, well known veterinarian, animal behaviorist, dog trainer and founder of Dunbar Academy, has prepared a special YouTube Video presentation to help you learn how to train your puppy during these socially distanced times. Visit the link to the Puppy Socialization & Social Distancing video presentation here.
You can also visit our Pet Behavior Resource page for more training tips: https://www.bellemeadanimalhospital.com/pet-behavior/
Dr. Joe Martins, DVM, Belle Mead Animal Hospital