When you purchase pet food, it's a good idea to read the label to be sure the food is meeting your pet's nutritional needs. However, the descriptions on pet food labels can be confusing.
Here's a list of what you might find: gluten free, mature adult formula, holistic, grain-free, no by-products, active formula, all natural, farm fresh… Huh?
Because your pet's nutritional needs change throughout its lifetime, how do you really know the food you feed your pet is appropriate for his or her current age and lifestyle?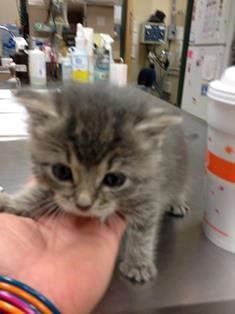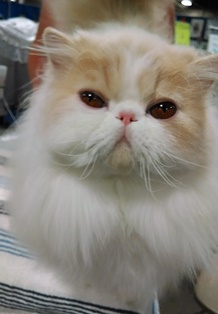 The signs of nutritional imbalances may be obvious on the "outside" when you look at your pet and notice a dull coat and dry skin. Your pet may also appear overweight or have less energy. It's more difficult to determine if your pet's nutritional needs are being met on the "inside" without your veterinarian's help.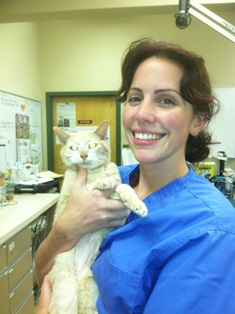 The right food can keep your pet healthy and active and is important to your pet's well-being for the following reasons:
It provides optimal nutrients such as calcium and energy for pets to grow healthy and strong.
It keeps adult pets at ideal weight and body condition.
It gives senior pets the nutritional support they need.
We're committed to helping you choose the food that keeps your pet healthy. We'll work together to decipher pet food labels and answer your questions when making comparisons. We'll explain what certain words mean and don't mean. If a pet food claims to have reduced calories, we can tell you if it's the right choice for your overweight pet. We'll also recommend the best food for your pet's age and lifestyle, whether it be a puppy, kitten, an adult or senior, a working pet, or an exotic companion mammal such as a rabbit or guinea pig.
A good time to discuss your pet's nutritional needs is during his or her annual wellness exam. At Belle Mead Animal Hospital, we perform a Basic Nutritional Assessment screening when initially evaluating your dog or cat.  During your appointment, let your veterinarian know anything and everything about your pet that you feel may be important for your pet's overall quality of life.
An Extended Nutritional Evaluation will be done by your veterinarian when one or more nutrition-related risk factors are found.  Some risk factors that affect nutrition assessments are age, activity level, muscle condition, medications, supplements, and disease conditions.
You can rest assured we will help you wade through the variety of pet foods available, learn how to read labels correctly, and make recommendations to ensure your pets are getting the nutrition they need to stay well.
Recommended Reading:
Nutritional Assessments for dogs and cats
Dr. Joe Martins, DVM, Belle Mead Animal Hospital