The October 31st Halloween holiday got off to a fun start with the morning HOWL-O-Ween Dog Costume Contest and Parade at the Dog Park at Ann Van Middlesworth Park in Hillsborough, New Jersey. Even with the chilly weather, a record number of dogs participated.
The local Girl Scouts acted as judges for costume categories Best Large Dog costume (Harley the UPS Driver), Best Small Dog costume (Bronson) and Best Group costume (The Wizard of Oz).
Belle Mead Animal Hospital participated with a table of treats and information. BMAH was one of three local businesses who donated a Gift Basket for one of the lucky costume winners.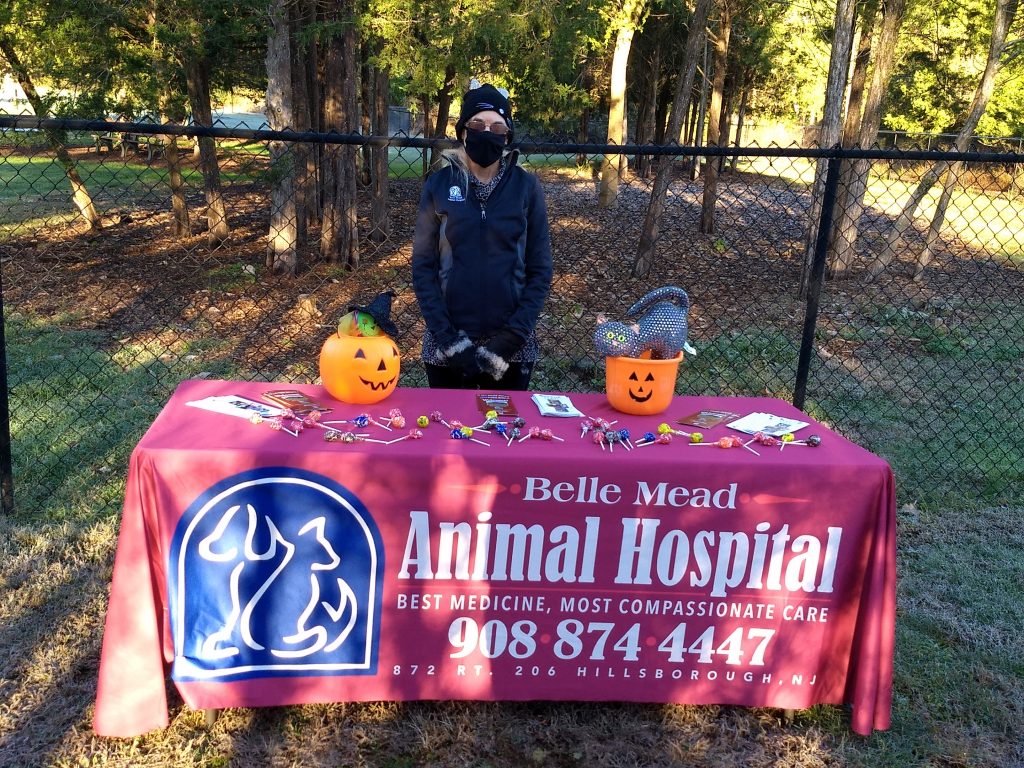 Participant check-in began at 8:30 a.m. by the Pavilion, and the Dog Costume Parade started at 9:00 a.m. with Mayor Doug Tomson kicking off the parade.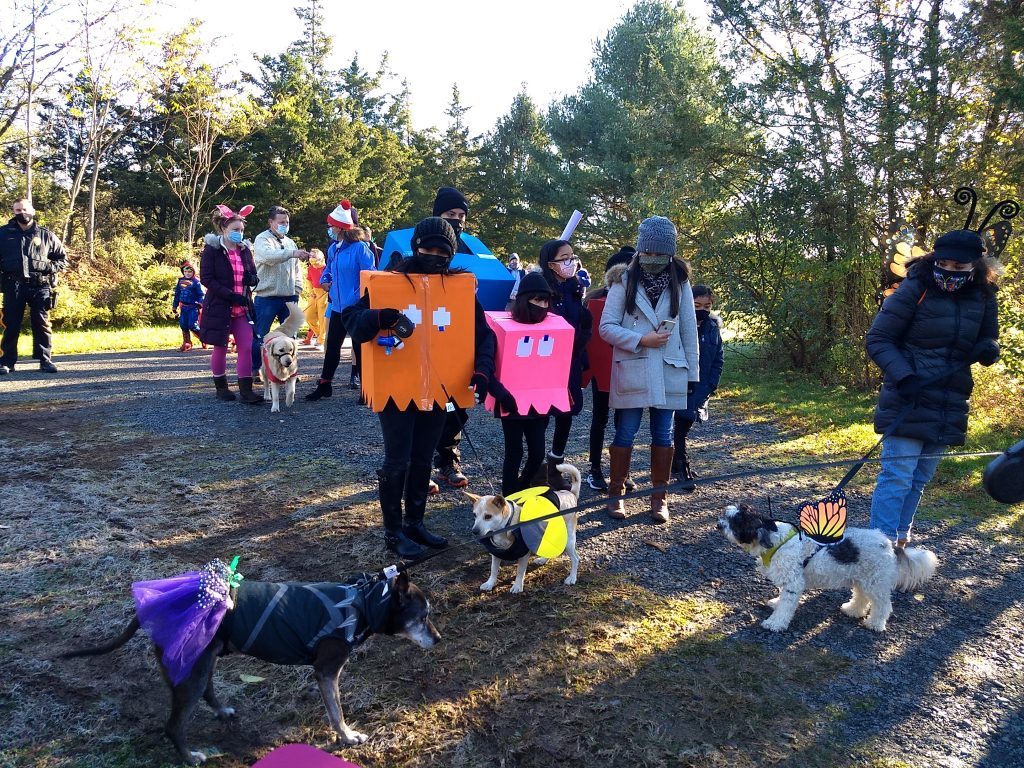 Once again, the costumes this year were extremely creative. Dogs of all sizes masqueraded as lions, witches, unicorns, bats, bumblebees, and angels, to name a few! Hillsborough Police participated in the parade with K9 Freddie as well as Committeeman Frank Delcore with his costumed dog!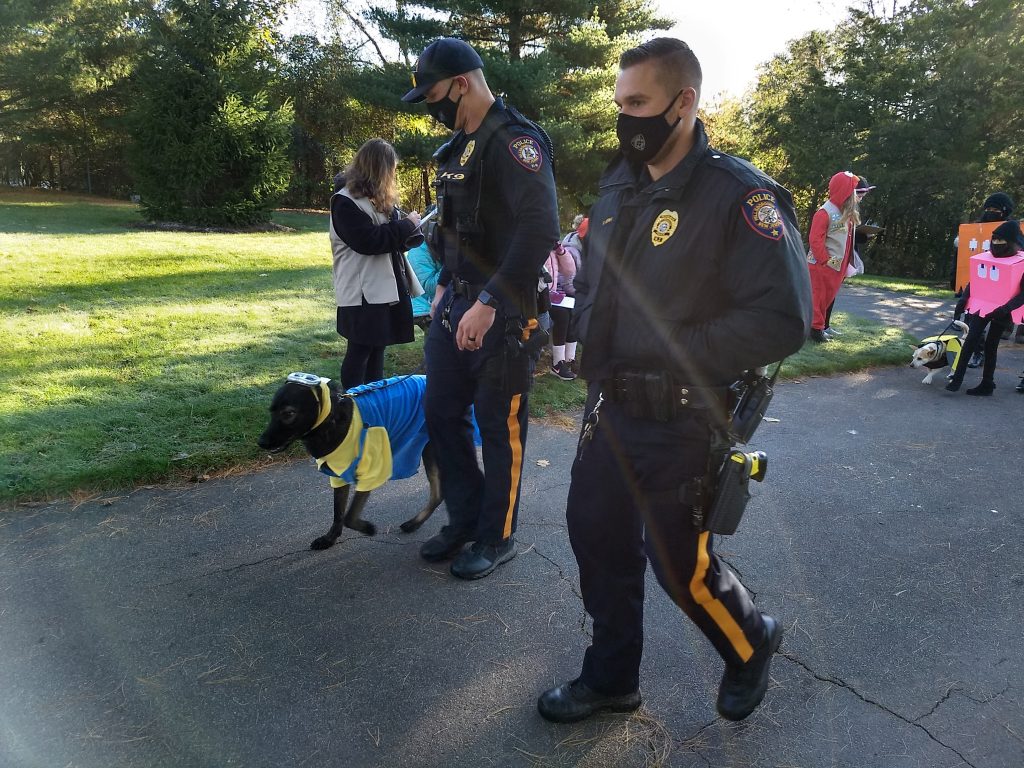 View more images here on our Facebook page!
Thanks to Hillsborough Department of Parks and Recreation for organizing another successful event. All the dog participants were dressed to impress, and even if not awarded the best in their category, they were still winners in our opinion for showing up and showing off! A Howling good time was had by all.
Belle Mead Animal Hospital, Your Other Family Doctors
Handling Every Pet with Love Every Day!
As Certified Fear Free Professionals, our Mission is to prevent and alleviate fear, anxiety and stress in pets by inspiring and educating the people who care for them. Visit Fear Free Happy Homes here and join at no cost!