To those who were able to come out and visit with us at the recent Somerset Patriots "Bark in the Park Night" on July 19, 2016, thank you! We really enjoyed seeing you and hope you had as much fun as we did.  To those who could not make it that night, we want to share some of our experiences.
The evening kicked off around 6:30 p.m. with the Pooch Parade. The weather was perfect, and it was nice to see such a great turnout of people and pets!  Dr. Martins participated with family members, and it was a fun way to get the event activities started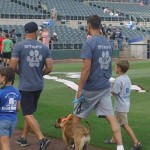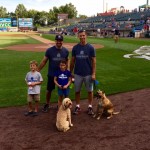 The concourse was busy with various vendors and crowds of people and pets. The Belle Mead Animal Hospital team had lots of giveaways at our table and was kept busy all evening with visitors stopping by for information and goodies. Pet supplies and doggie treats were plentiful, and folks were able to participate in a raffle the team offered.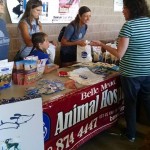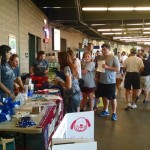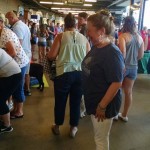 Dr. Somjen brought her dogs Chill and Cherry and gave demonstrations of therapeutic exercises that patients can benefit from as part of our Pet Physical Rehabilitation Program at Belle Mead Animal Hospital. And the program is not just for dogs – cats and exotic companion mammals can benefit, too! Other team members, including Dr. Rockhill, brought their pets, and we think the dogs had just as good time if not more fun than all of us!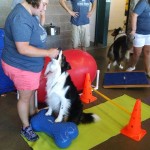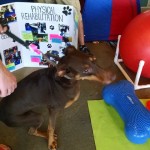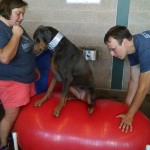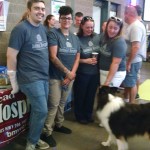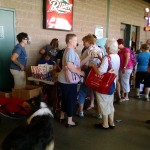 Dogs were in attendance in big numbers! The concourse and ballpark stands were crowded with people and their pets enjoying the activities and watching the game. There was the usual break for Yappy Hour where folks could buy their dog an ice cream treat, and troughs of water were made available throughout the ballpark to keep the pets hydrated. For those of you who are Somerset Patriot fans, they won that night! It was a great game with lots of excitement until the end.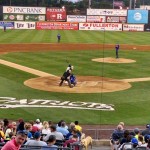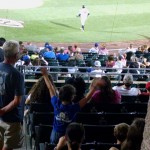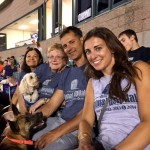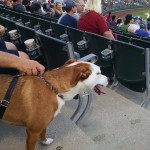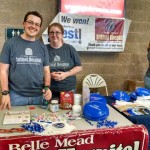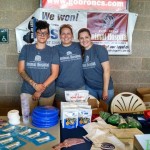 Another "Bark in the Park Night" has come and gone. Thanks again to those of you who came out to enjoy the evening with us – and to the new friends we made that night, we hope to see you again, too!
The Belle Mead Animal Hospital Team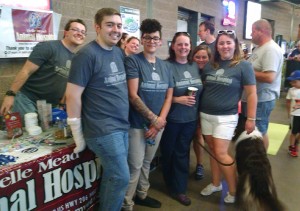 Save
Save
Save
Save
Save
Save
Save
Save
Save
Save