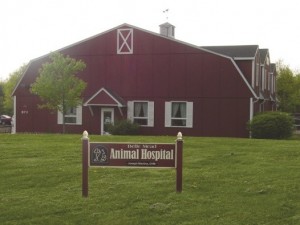 July 2016 – Voting is Open! Help Us Win the Best of the Best contest!
Time sure does fly! The Courier News has once again launched their annual Reader's Choice Contest for the "Best of the Best" in Central Jersey. Belle Mead Animal Hospital is a contender in the People & Services / Veterinarian category for Somerset County.

Voting is easy, and it will only take a few moments of your time. Simply click on the "Vote Now!" link below and scroll to the bottom of the page to the "Veterinarian" subcategory and cast your vote for Belle Mead Animal Hospital (you may be required to log in).
Vote Now!
The contest voting ends on August 12, 2016. Your name and voting choice will not be accessible to us. Winners of the Courier News "Best of the Best 2016" contest will be announced in the Courier News on Thursday, October 27, 2016.
Thanks to you, our valued clients and awesome supporters, Belle Mead Animal Hospital has been on a "Best" winning streak since the year 2013. It's been our pleasure to care for your pets over the years, and our team strives daily to never let you down when it comes to concern for your animal's well-being and compassion when your pet needs specialized medical attention. Client education is always on our minds because we want to listen to your concerns and help you learn what's best for your pet. We hope we've met your expectations once again this past year, and thanks for your continued support!

Join us at the Somerset Patriots Bark in the Park Night!
Belle Mead Animal Hospital is participating in the Somerset Patriots "Bark in the Park Night" on Tuesday, July 19, 2016. Bring your leashed dog, family and friends for a fun evening out at the ball game. Stop by to meet our BMAH team and find out what surprises we have in store for you that night! Read about some of our activities last year: Family Fun at Bark in the Park Night! It's always a great night out, so hope to see you there! Learn more about the event and rules for bringing your dog at the Somerset Patriots website.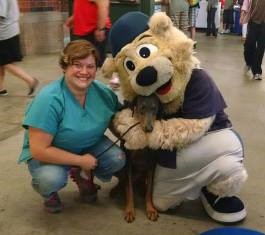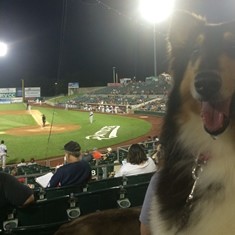 Belle Mead Animal Hospital, Your Other Family Doctors
LIKE us on Facebook, Follow us on Twitter @BMAH121 and Join our Circle at Google+ for news and pet wellness tips. We're now on Pinterest!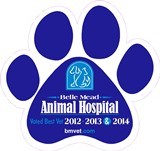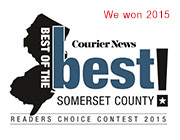 Save
Save