November 2019 – News from Belle Mead Animal Hospital
Visit with Santa's Reindeer – Save the Date!
The holidays are upon us, and Yukon Cornelius is coming with Santa's Reindeer for a holiday visit to Belle Mead Animal Hospital on Saturday, December 14, 2019! We'll be hosting the Reindeer event from 2:00-4:00 p.m. in the fenced area at the rear of the hospital giving guests an opportunity to take photos, ask questions, meet the Belle Mead Animal Hospital team, and have some holiday fun!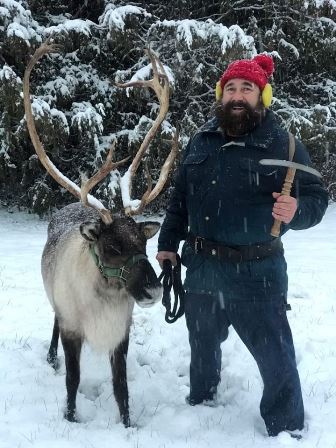 Here's what you can expect during the event:
Meet Yukon Cornelius and learn about the Reindeer!
Visit with Santa, his elves, and other North Pole friends!
Meet a few Animal Alliance of New Jersey adoptable puppies!
Dallas the goat will be on hand to spread some holiday cheer!
Enjoy giveaways, apple cider, hot chocolate and more!
Parking will be available in the rear hospital parking lot as well as across the street at Mountain View Plaza next to Joe's Pizza. Staff will be on hand to direct you. We hope to see you there! In the meantime, check out these Seven Reindeer Facts for the Holidays!
Securing Safe Holiday Travel for Your Pets
Make holiday travel with pets safe and worry-free. Dogs and cats traveling in the car need crash tested carriers that are anchored down with crash tested harnesses and seat belts. The Center for Pet Safety website is a good resource for your pet safety needs. Visit the Center for Pet Safety website here.
Use the BMAH Website as an Educational Resource!
Did you know you can now Search our website for particular topics of information and advice? Visit our Learning Center > Search this Site and enter a word or words of the subject you want to learn more about. We are constantly adding new material to our website and improving functionality to help serve you better.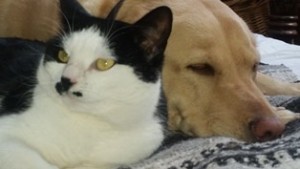 Belle Mead Animal Hospital, Your Other Family Doctors
Handling Every Pet with Love Every Day!
As Certified Fear Free Professionals, our Mission is to prevent and alleviate fear, anxiety and stress in pets by inspiring and educating the people who care for them. Visit Fear Free Happy Homes here and join at no cost!
LIKE us on Facebook and Follow us on Twitter @BMAH121 and Pinterest for news and pet wellness tips. We're also on YouTube! Subscribe for updates! Tag and Follow us on Instagram!