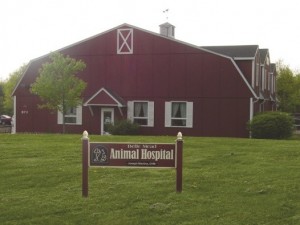 March 2014 – Stem Cell Therapy and banking for the future
Thank you to all the clients that came out to our stem cell information session on February 11, 2014 and to all the clients that have called or emailed for more information!
At this time we are ready to schedule patients to receive platelet rich plasma. We can also start collecting cells for banking (freezing for future use) during spays and neuters.
Results of recent studies suggest that in dogs with arthritis, a single joint injection of its own platelets results in significant improvements 12 weeks later. The intra-articular platelet therapy can relieve pain in arthritic dogs for up to 3 months.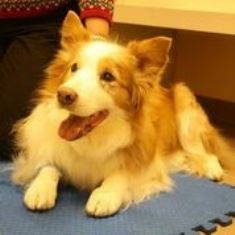 It is easy to take blood from dogs. Then afterwards, using a special point-of-use centrifuge, filter the platelets which are then injected into the joint within 30 minutes.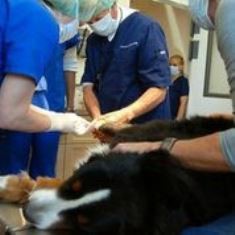 Please continue reading to learn more about platelet rich plasma therapy and stem cell banking.
Platelet Rich Plasma Therapy (PRP)
Platelet Rich Plasma, or PRP, has been used to help treat conditions that involve tendons, ligaments, joint injuries, and muscle, which in general have a slow healing time. Almost everyone knows that platelets help blood to clot, but platelets also have the ability to stop inflammation, clean up and remove dead cells, and release growth factors. The release of growth factors is what helps to make tissue regeneration possible, bring healing, and why PRP works.
PRP is obtained from blood that is drawn directly from the patient. Through a special centrifugation process (spinning down of blood) a portion of the blood is separated to where the platelet concentration is more abundant than what is found in normal blood. The entire process to create PRP takes about an hour and can be given that same day!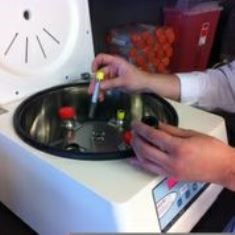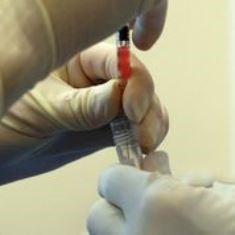 The final PRP product is an injectable form. Because it was created from the patient's own blood, there is no risk of rejection. When injected into the damaged area(s), the cells within the body are stimulated to bring in new healthy cells and to bring about an accelerated healing time.
PRP is automatically a part of the stem cell package, but injections can also be done alone, without the injection of stem cells.
PRP is a great option for our older patients who want to avoid multiple anesthetic events in one day, or for younger patients with acute injuries.
Banking Stem Cells at the time of Spay or Neuter
Yes, stem cells can be collected from the patient at the time the cells are needed, but did you know that these cells can also be obtained during a routine procedure (such as spay or neuter) and banked (freezing of the stem cells) until they are needed?
During the routine procedure, a small amount of fat is removed from the patient, shipped overnight to the banking location where the fat is processed and then frozen in liquid nitrogen and stored for future use. These frozen cells last the life of the animal and can be obtained at any time.
Benefits of obtaining the cells during a routine procedure:
• When they are ready to be used, the stem cells are as young and healthy as they were when first collected.
• There is one less anesthetic procedure that needs to be done on the day of injection.
• One fat collection can supply a lifetime of stem cells therapy needs.
It is hard to know who will have the need for stem cells in the future. However, now you can bank your pet's stem cells today so that you have stem cells when your pet needs them!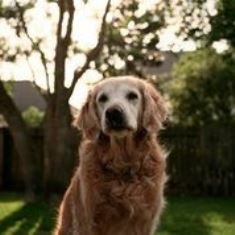 Please call our office if you have further questions or wish to schedule an appointment. We will be happy to answer any questions you may have and discuss your pet's individual needs.
Pet Adoptions
Tiny Mans needs a Forever Home:
Meet Tiny Mans, a sweet, 7 year old, neutered male kitty who is also front declawed. His vaccines are current.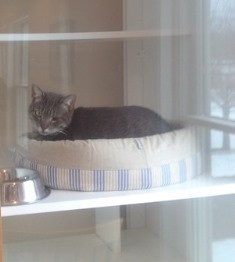 Tiny Mans is very friendly, although he might seem a little timid at first. His owner passed away in April 2012, and Tiny Mans found himself readjusting to foster care with a companion cat with a more aggressive personality. After all he's been through, Tiny Mans may do best in a nurturing, low-stress environment as the only cat and center of attention, or sharing a home with a calm companion dog.
He was born with some scar tissue on his left eye, but it does not bother him nor slow him down. He is very playful, and he loves chasing after toys on a string or pole.
If you would like to meet Tiny Mans in person and learn more about the adoption procedure, please inquire at the reception desk at Belle Mead Animal Hospital or email pnewski@gmail.com.
Find more pets available on our Pet Adoptions website page.
The Belle Mead Animal Hospital, Your Other Family Doctors