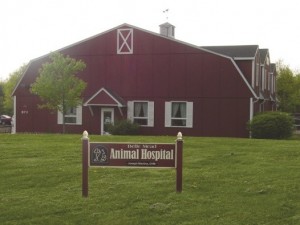 Re-Infection of Heartworm in Cats and Dogs in Our Area
After the "Katrina" Hurricane, many people and pets in the South were left homeless.  There was a huge nationwide effort to help these pets.  Many were fortunately relocated to our tri-state area. However, over 95% of these dogs were Heartworm positive. Heartworm is a disease that is transmitted by mosquitoes. Once a mosquito bites an infected Heartworm animal, then every other animal it bites can become infected with the disease.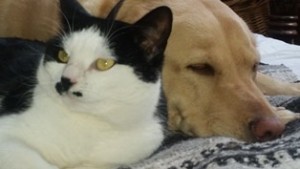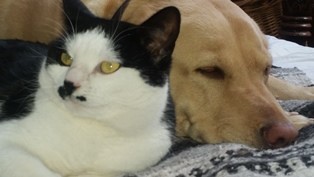 Fifteen to twenty years ago Heartworm quickly became a huge epidemic in America that killed lots of pets. Then we came up with safe and easy monthly preventatives that most people used and we were able to greatly reduce the number of infected animals.
Some pet owners have forgotten how quick Heartworm can overtake an area, however, or just don't know that it's real and exists as a problem here in our area.  Just at our hospital last year we diagnosed 9 dogs and 5 cats with heartworms with a simple annual blood test.
The treatment for dogs is a series of 3 shots and other diagnostics.  Each shot costs about $500. The treatment is an arsenic based compound.  The objective is to kill the worms and hope that we found the disease in time.  Now that most dogs are checked annually, the chances of surviving Heartworm with treatment have increased.
There is no treatment that is safe enough to treat adult heartworms once they have matured inside your cat. In cats after one infected mosquito bite, the immature heartworm larvae travels through the cat and takes about 4-8 months to develop into an adult. The good news is that you can stop heartworms from becoming adults if you are using a preventative before that 4-month permanent maturation phase.  The great, safe FDA approved preventative for cats is called Revolution.  It also protects cats from fleas, ticks, roundworms, hookworms and even ear mites.  In our opinion it is the only product anyone should use on their cats.  It is very similar to a medicine once used in people and kids in America and other countries infected with roundworms.  Actually grass and soil, and even potting soil for gardens and plants are huge sources for roundworm infection in kids and animals.
Whatever you do, do not buy any flea and tick products from the grocery store or other stores.  Those products can be harmful.
For more information visit www.capcvet.org
Sincerely,
Dr. Joseph Martins