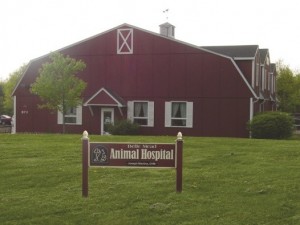 April 2016 – Pet First Aid Awareness Month
April is deemed Pet First Aid Awareness Month by the American Red Cross. Because pets are important members of our families, the Red Cross has taken the lead in reminding us all of how to manage our pet's care in the event of a crisis.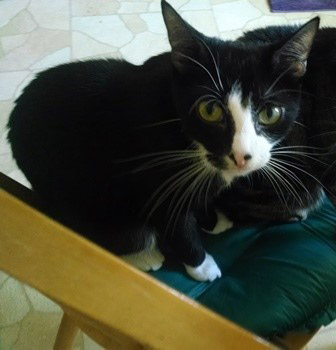 It's a good idea that everyone have a basic pet first aid kit in their home, and it's easy to make one. Any transportable box with a handle, such as a tackle box or even a tool box, would serve the purpose. Clearly label the box "Pet First Aid Kit" and let all the members of your family know where it is stored and what is inside in the event of an emergency.
Here is what we suggest you should include in your pet's first aid kit:
Rolls of 2- and 3-inch gauze
Gauze pads in a variety of sizes
Adhesive for bandages
Non-stick bandages
Self-clinging wrap
Antibiotic salve
Hydrogen peroxide
Alcohol and alcohol wipes
Tweezers
Scissors
Diphenhydramine-containing antihistamine—only given at your veterinarian's recommendation
Eye wash or sterile water
Eyedropper
Cotton balls
Paper towels
Bath towels
Plastic garbage bags
Muzzle
Veterinarian contact information, including emergency clinics
Some of the items noted above will have expiration dates, so be sure to make note of the date items should be replaced so you can keep the items in the kit current.
Keep in mind that the purpose of administering first aid to an animal is to stabilize the pet until he or she can be taken to a veterinarian as soon as possible. We suggest adding your veterinarian and emergency clinic's address to your GPS, so you can easily access it in an emergency. You can also quickly access local emergency help on the Belle Mead Animal Hospital website Emergency page when a crisis occurs.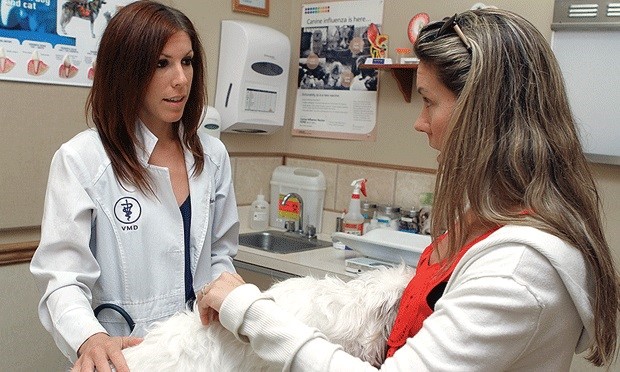 We offer a list of Reasons to Call Your Veterinarian Immediately on our website. Please review the list and seek immediate veterinary treatment if any of these situations occur.
If an emergency should occur where there's more than one person on hand, let the person most trained in first aid handle the pet. This is especially true if the pet's owner is too emotional to make decisions or take the proper steps and use precautions. Remember, normally docile pets can scratch or bite when experiencing pain or trauma. Pet owners might want to consider taking a Pet First Aid course so they can practice the skills and receive feedback.
Red Cross Pet First Aid App
More lifesaving information is available on the Red Cross Pet First Aid App that helps dog and cat owners to provide emergency care until veterinary assistance is available. Owners have access to step-by-step instructions, videos and images for more than 25 common first aid emergencies.
The Pet First Aid App can be found in the Apple App Store and the Google Play Store for Android by searching for American Red Cross or by going to redcross.org/mobileapps.
Belle Mead Animal Hospital, Your Other Family Doctors