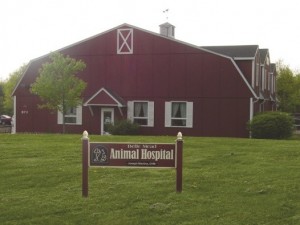 August 2013 –
Pet car safety restraints fail crash tests – what you need to know
When traveling in a car with your pet, it is just as important to be concerned about your pet's safety as it is your own.  Pets allowed to remain loose in a moving car can easily become a "missile" during accidents.  As noted in a recent article regarding pet restraint failure, when traveling at just 30 miles per hour, an unrestrained 10-pound dog will exert roughly 300 pounds of pressure in an accident.
Furthermore, it is now law in the state of New Jersey that drivers use pet restraints for uncrated pets; failure to comply with requirements will be treated as a motor vehicle offense and an animal cruelty offense.
Unfortunately, the Center for Pet Safety say there are currently no performance standards or test protocols in the United States for pet travel products. Although many manufacturers claim to test their products, without test standards, these claims cannot be substantiated.
The Center conducted rigorous crash testing on commonly available pet safety restraints using realistic, specially designed dummy crash test dogs.  Of the four popular dog car harness brands, none held up in the tests. All of them demonstrated that they either could lead to plausibly serious or fatal injuries for not only the canine but driver, too.
Subaru and the Center for Pet Safety have teamed up, and together they will create standards for testing restraints and announce those that perform best in the coming months.
The CEO for the Center for Pet Safety offers some advice to pet owners as reported by ABC News on August 12, 2013. She says if you are worried about a product you are currently using, go to the manufacturer's website and watch their video on the product. You want to contact the manufacturer and find out the weight the product has been tested to and try and find a product that will allow the pet to stay on the seat for the entirety of the video.
In the meantime, we suggest the best alternative to using pet car safety restraints with the potential to fail is that you continue crating your pet while in the car for your own peace of mind and the safety of your furry friend.
Belle Mead Animal Hospital, Your Other Family Doctors
Save
Save
Save