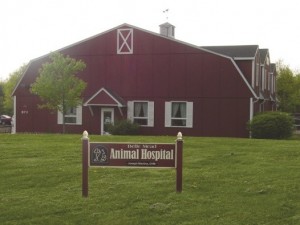 March 2017 – New Service: Pet Pain Clinic at Belle Mead Animal Hospital
After many, many months of planning, we are pleased to announce the opening of the Pet Pain Clinic at Belle Mead Animal Hospital! The Pet Pain Clinic is the culmination of the desires of multiple employees at the clinic to focus on the well-being and comfort levels of our 4-legged companions.
Dr. Kimberly Somjen, who has been with Belle Mead Animal Hospital since 2006, has always maintained an interest in pain management and chronic pain conditions both due to her personal experiences with her own health as well as that of her own personal pets. Three and a half years ago she began the certification process through the University of Tennessee's Canine Rehabilitation Program and began incorporating what she learned into all of her cases. She has completed the University of Tennessee's Certified Companion Animal Pain Management Program and is also in the process of completing the Veterinary Medical Acupuncture Course.
The Pet Pain Clinic's goal is to improve and optimize the quality of life of any pet – whether it is your 2 year old canine athlete who competes in agility, your 10 year old cat with arthritis, your rabbit that is all of a sudden hopping differently, or your 14 year old dog who just seems to be aging rapidly. At the Pet Pain Clinic, we feel there is always something else that we can do to ensure that our beloved companions are comfortable, pain free, and living the best life we can provide for them.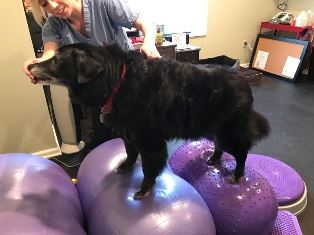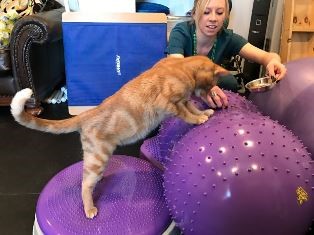 The Pet Pain Clinic offers multiple modalities ranging from medical massage, myofascial trigger point treatment, and core strengthening and therapeutic exercises to laser treatment as well as regenerative medicine, including platelet rich plasma and stem cell therapy. In the coming months we will also be introducing acupuncture, a wonderful complement to our current services.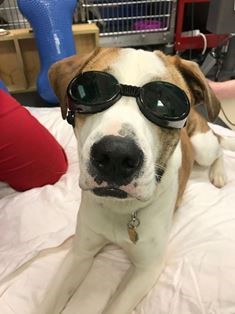 The Pet Pain Clinic operates out of the rehabilitation room located within AAHA-certified Belle Mead Animal Hospital which enables us to benefit from all that Belle Mead Animal Hospital has to offer including a full pharmacy, in-hospital bloodwork, digital radiographs, and fully monitored anesthesia. In addition, Belle Mead Animal Hospital is staffed by wonderful, knowledgeable technicians who are compassionate and dedicated to alleviating pain and discomfort.
We will be hosting an Open House in June, and we will debut some exciting new programs for senior dogs in the coming weeks. In the meantime, if you would like to visit the rehabilitation space, just ask Taylor, Chrissi, or Dr. Somjen for a tour! If you would like to have your pet examined and their pain levels checked, discuss enrolling in a rehab program, or just want to find out if there is something else you can do to keep your pet pain free and healthy, then give us a call at 908-874-4447 and ask for Taylor or Rachel to schedule an appointment!
Belle Mead Animal Hospital, Your Other Family Doctors
Handling Every Pet with Love Every Day!
LIKE us on Facebook and Follow us on Twitter @BMAH121, Pinterest and Google+  for news and pet wellness tips. We're also on YouTube! Subscribe for updates!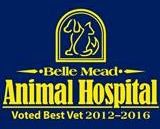 Save