August 2020 News from Belle Mead Animal Hospital
Introducing Hills to Home Delivery!
Hills to Home is a convenient hassle-free way of receiving your pet's favorite foods directly to your home. Here is a list of all the products you may order through Hills to Home:
Prescription Diet
Science Diet
Healthy Advantage
Signing Up for Hills to Home Delivery Saves You Money!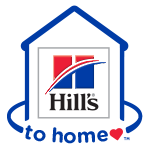 We can give clients the following benefits when they sign up for Hills to Home:
Online portal where you manage your account- access 24/7 through our secure and mobile friendly website.
With our Auto-ship program you save 30% on your first order (normally 10%) and 5% savings on future shipments.
Free Shipping with no minimum purchase on the schedule that fits the needs of your pet.
100% satisfaction guaranteed or your money back. If you are unsatisfied with the Hill's brand products for any reason, simply call Hills direct at 800-235-6877 or emailing hillstohome@hillspet.com.
Sign up is easy, it takes just a few minutes.
Step 1 – Register Online here: Belle Mead Animal Hospital
Step 2 – Check your email, From: Hill's to Home.
Step 3 – Click on link in your email to activate your account and create a password.
NOTE: You must click on the link and create a password in order to have access to your online account. Please note that your initial sign-up is to gather your account information. After that, our team needs to approve the diets available for purchase in order for you to start ordering through Hills to Home!
Special Limited Offer Starting October 1st!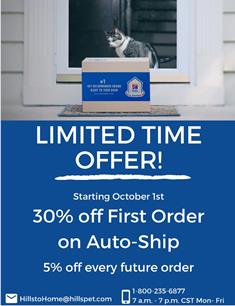 Belle Mead Animal Hospital, Your Other Family Doctors
Handling Every Pet with Love Every Day!
As Certified Fear Free Professionals, our Mission is to prevent and alleviate fear, anxiety and stress in pets by inspiring and educating the people who care for them. Visit Fear Free Happy Homes here and join at no cost!
LIKE us on Facebook and Follow us on Twitter @BMAH121 and Pinterest for news and pet wellness tips. We're also on YouTube! Subscribe for updates! Tag and Follow us on Instagram!