December 2018 – Holiday Wishes to You and Yours
As 2018 comes to a close, we look back at yet another busy year at Belle Mead Animal Hospital.
In February, we introduced our in-house Oncologist, Dr. MJ Hamilton. Dr. Hamilton offers consultations and treatment options to those whose pets have been diagnosed with cancer. His unique mobile clinic gives the pet the opportunity to receive treatment at BMAH with the support of the entire team which helps ease the mind of the pet owner who is no longer burdened with additional travel to other facilities for specialized care.
We continued to make strides with patients in our Pet Pain Clinic this year where we've seen some miraculous improvement in pets whose mobility has been increased and chronic pain diminished through the use of therapeutic exercises, laser treatment, acupuncture, and massage.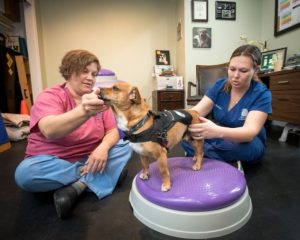 During the course of the year, our team members gained Fear Free Certified Professional status through coursework and practical application. We are proud to offer a Fear Free experience to the pets who come through our doors and relieve any anxiety in both owner and patient.
For those experiencing pet behavior issues they simply can't seem to solve on their own, we now offer Pet Behavior Consultations and are happy to work directly with clients and pets. We also added Pet Behavior resources on our website that clients can access at home.
Did you know we are seeing birds in our practice? Dr. Jessica Stephens is experienced and knowledgeable in the area of avian veterinary medicine and took on many new bird patients this year!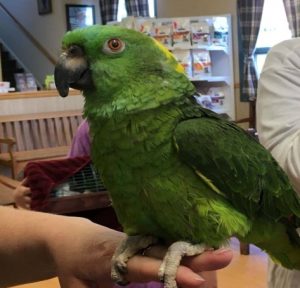 Some new medical challenges confronted us this year. We learned of the proliferation of a new type of tick in New Jersey, and we continue to work closely with our clients so their pets receive the most appropriate parasite protection to ward off disease. The breakout of canine flu in the area made it important to make sure our pets are vaccinated and protected.
And once again, Belle Mead Animal Hospital was voted Best Vet in Somerset County in the Courier News Readers' Choice Awards contest. We could not have achieved this award without you, our valued clients and supporters, and we thank all who voted for us this year.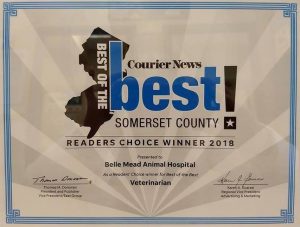 Now with the holidays upon us, the BMAH team extends our very best wishes to you and yours for a safe and enjoyable holiday season and a very Happy New Year!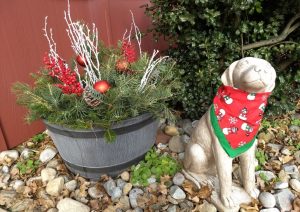 Belle Mead Animal Hospital, Your Other Family Doctors
Handling Every Pet with Love Every Day!
As Certified Fear Free Professionals, our Mission is to prevent and alleviate fear, anxiety and stress in pets by inspiring and educating the people who care for them.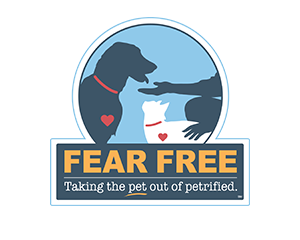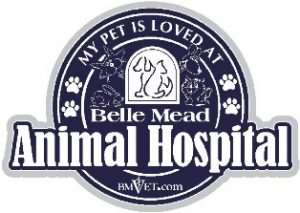 LIKE us on Facebook and Follow us on Twitter @BMAH121, Pinterest and Google+ for news and pet wellness tips. We're also on YouTube! Subscribe for updates! Tag us on Instagram!