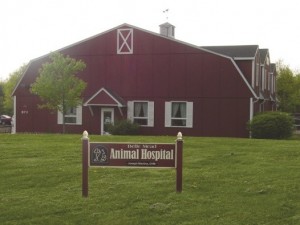 September 2013 –
Have a disaster preparedness plan that includes your pets
Disasters do happen. Hurricanes, fires, tornadoes and floods in our area during the past several years are reminders that disasters can happen anytime, anywhere.
A campaign for being prepared for disaster and emergency is sponsored by the Federal Emergency Management Agency, and is an annual campaign that encourages individuals and organizations to take action to help Americans prepare for disasters. In fact, the month of September is National Disaster Preparedness Month.
As pet owners, this includes having a plan on what to do with your pets, and even horses and livestock, when faced with an emergency.  The national effort is also supported and promoted by the American Veterinary Medical Association (AVMA).
Residents of Somerset County are fortunate to have behind them the County Animal Response Team (CART) through the Somerset County Office of Emergency Management. They suggest you always try to take your pet with you should you have to evacuate your residence.  If a home or building is deemed unsafe for humans, it's definitely unsafe for your animals
Here are ways to prepare:
Ensure proper pet identification – This is achieved by microchipping, making sure the registration is current registration and adding a collar tag.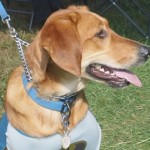 Determine where to go ahead of time in case of evacuation – Keep on hand a list of pet-friendly hotels, motels and homes of friends or family.  You might add an animal boarding facility to the list. Animal shelters could be full and unable to house your pet, even temporarily.
Keep a pet carrier handy large enough to accommodate your pet, food, water and litter box (for cats) – Remember, the carrier may house your pet for an extended period of time, and it needs to be comfortable.
Gather all pertinent records and medical information – Records should include photos of your pets and a description of each. Place copies in a plastic bag for protection and keep inside the carrier to be used for evacuation.
Gather miscellaneous pet care items – Your pet will need a week's worth of food supply, toys, grooming items, plastic bags for waste disposal, litter scooper, newspaper, paper towels, and so forth.
Have a back-up plan – Ensure that a friend or neighbor know your emergency procedure and can step in to help look after your pets if disaster strikes while you are away from the home.
It's a good idea to determine the safest escape routes from your home and have a pre-appointed place to meet if your family gets separated during a disaster.
Post emergency telephone numbers by your phones and make sure your children know how and when to call 911. It is also a good idea to have an out-of-state family member or friend as a family contact so all your family members have a single point of contact. Make sure all know that pets are included in your emergency plan.
CART advises that responsible pet ownership means having a plan in place for your pets in case of disaster.  Follow their advice, and if an emergency arises, there will be no need to panic and everyone will stay safe.
Visit this CART website page to learn more about how to prepare for your pet's well-being in the case of an emergency.
If you would like to volunteer for CART, call 908-725-5070 or email animalresponseteam@co.somerset.nj.us
Belle Mead Animal Hospital, Your Other Family Doctors
Save
Save