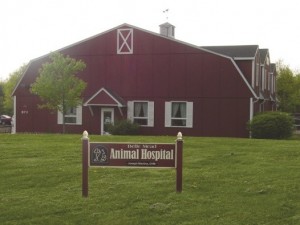 January 2015 – Getting puppies off to a good start!
It's proven that a puppy's cognitive function of learning begins as early as 8-10 weeks old and should be developed to ensure good behavior and emotional stability later in life. Since January is National Train Your Dog Month, we wanted to pass along to you some important puppy training guidelines in the form of an e-book to help you get your new puppy off to a successful start in life, whether you have a puppy now or perhaps are thinking about getting a puppy in the future.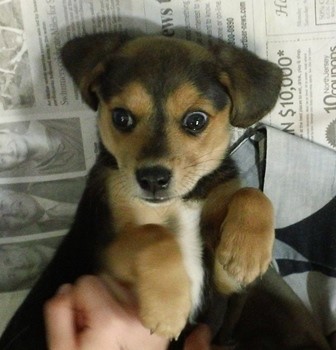 This handy guide to your puppy's early learning experience was written by world-renowned dog trainer and behaviorist, Dr. Ian Dunbar.  It's an amazing, online, easy-to-read guide that every new puppy owner's entire family should become familiar with.
Puppy socialization is absolutely critical from 8-12 weeks of age. Regardless of breed or breeding, a dog's temperament, especially his feelings toward people and other dogs, is primarily the result of his level of socialization during puppyhood. Certain behaviors must be taught by the time they reach adolescence, about 18 weeks of age, to ensure a well-adjusted adult dog.
Here is some of what you will learn by reading this e-book:
The most urgent priority is to socialize your puppy to a wide variety of people, especially children, men, and strangers, before he/she is 12 weeks old. Your puppy needs to enjoy being handled by all people, especially children and strangers. Learn how you can accomplish this by having "puppy parties" in your home.
Your puppy must learn reliable bite inhibition and develop a soft mouth before he is 18 weeks old. For example, when hurt or frightened, a dog may snap and lunge at a person. But if a dog has well-established bite inhibition, it is unlikely his teeth break the skin or even touch it. Learn why playing only with adult dogs at home or in the park is not sufficient.
Any house soiling or chewing mistake is a potential disaster because it predicts many more to come. Learn why confinement prompts the puppy to focus on his/her stuffed chew toys, leaving the puppy little time to fret, worry, or bark. Also learn how to set up a "puppy playroom" and "doggy den" so confinement is comfortable and a worry-free experience for both you and the puppy.
Learn how to house train your puppy in 3 easy steps.
Learn why it's so important to teach your puppy how to "settle down" properly and discover how to teach this behavior. Without this training, your dog could remain hyperactive and uncontrollable, and he/she will be unfit to be taken places.
Learn how to ward off "separation anxiety" and help your puppy feel comfortable when home alone. Is it good or bad to smother your puppy with attention? Dr. Dunbar explains how our actions when you are with him/her affect your puppy's emotional well-being when you are away.
Learn how to deal with behavior changes as your puppy matures and prevent problems in adolescence (5 months of age).  Learn "what the fighting is all about" and ways to handle this behavior in a constructive manner.
Download the e-book below:
AFTER You Get Your Puppy, by Dr. Ian Dunbar
Remember, we offer weekly puppy socials at Belle Mead Animal Hospital and Behavior Consults to help you deal with unwanted behaviors of dogs at any age. Call our office at 908-874-4447 or stop by our reception area to inquire.
Belle Mead Animal Hospital, Your Other Family Doctors
Visit our Learning Center for more helpful information about pet health and wellness.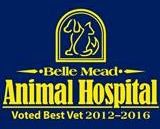 Save
Save
Save
Save