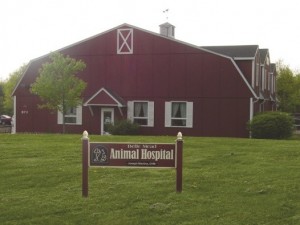 April 2017 – Free Dental Seminar May 6 – Bring your Cats and Dogs!
We are happy to offer a special free Dental Seminar at Belle Mead Animal Hospital on Saturday, May 6! This is your opportunity to bring in your cat or dog, watch an informative presentation about proper pet dental care, and have your pet's teeth graded to determine dental health by one of our veterinarians. RSVP's required. Here's what you can expect:
Dental Seminar for Cats and Dogs – Begins at 1:30 p.m. Saturday, May 6
Seating is limited to the first 20 folks who sign up. RSVP's are required. Please respond promptly by emailing CustomerService@bmvet.com or calling the hospital at 908-874-4447 to reserve your place. Please let us know your name, how many will be attending, and the name of your pet.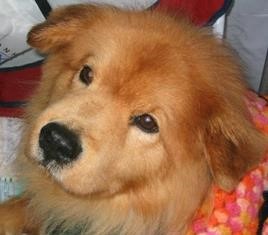 Please arrive 15 minutes before the seminar begins to give us time to take your pet to the boarding condos/kennels. Rest assured your pets will be comfortable in the boarding area while you are seated to watch a short, 30 minute informative presentation. We will show different stages of dental disease and explain how with proper care dental disease can be a reversible and curable disease. We will outline what health issues can occur when teeth are neglected or dental disease goes unnoticed by the pet owner for extended periods of time.
After the presentation, you will be escorted to an exam room to meet with one of our doctors and technicians who will provide a free dental exam and help you grade your own pet's teeth.
This is a perfect opportunity for you to learn first-hand how the health of your pet's teeth and gums are evaluated and what steps are necessary to ensure the integrity of your pet's teeth and gums in the future. You'll also get a Report Card indicating the results of the exam and a Pet Dental Health Goodie Bag to take home.
This is a great opportunity to see our Dental Suite and ask questions or voice concerns. We are here to help you learn so you can give your pet the best possible care they deserve.
Why are we offering this free Dental Seminar?
We want to help you help your pets stay healthy. Remember, pets are experts at hiding pain. Therefore dental pain often goes unnoticed until advanced stages of dental disease has taken place. Whatever disease you and your veterinarian can see above the gum line is also happening and progressing below the gum line. The real problem occurs when the bacteria in the form of plaque and tartar spread below the gum line creating pockets of infection. These pockets of bacterial infection plus the toxins they produce underneath the gum line, if not professionally cleaned under the gum line, will continue to deepen with time and eat away at the bone and supporting tissue.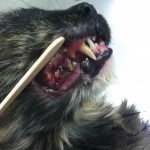 Grade 1 dental disease which begins as Stage 1 gingivitis with time will progress to Stage 2, then Stage 3, and eventually Stage 4. Stages 1-3 diseases are reversible. Unfortunately, Stage 4 periodontal disease is painful and involves greater than 50 percent of bone loss surrounding the root. All of the harmful effects of periodontal disease are happening undetected under the gum line and compromising your pet's health.
Reserve your place today!
As mentioned above, seating is limited, so please email us at CustomerService@bmvet.com or call us at 908-874-4447 to RSVP. We look forward to seeing you on May 6!
Recommended Reading:
Belle Mead Animal Hospital, Your Other Family Doctors
Handling Every Pet with Love Every Day!
LIKE us on Facebook and Follow us on Twitter @BMAH121, Pinterest and Google+  for news and pet wellness tips. We're also on YouTube! Subscribe for updates!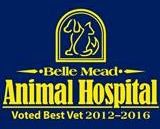 Save