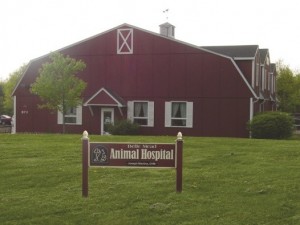 June 2014 – Announcing Physical Rehabilitation/Stem Cell Therapy Open House at Belle Mead Animal Hospital
Belle Mead Animal Hospital is very excited to be able to offer Physical Rehabilitation to all of our clients – dogs, cats and exotics alike! Dr. Somjen as well as technician Julia are currently undergoing certification through the University of Tennessee program and are now seeing patients throughout the week during normal hospital appointment hours.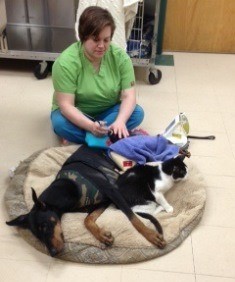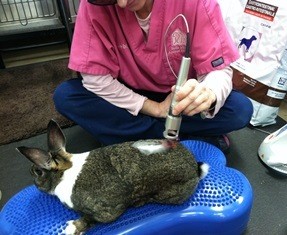 Our desire to provide the best medical care for our patients as well as being on the forefront in pain management has led us to combine physical rehabilitation with our regenerative medicine program (stem cells and platelet rich plasma). These programs will be beneficial to so many of our patients.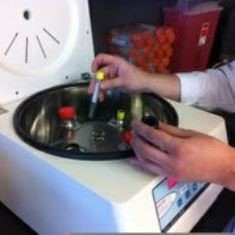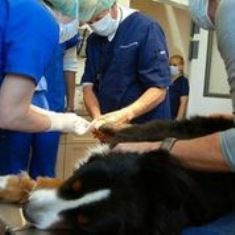 Any pet undergoing orthopedic surgery or suffering from arthritis and degenerative joint disease, pets suffering from herniated disks and other neurologic diseases, overweight pets, older animals slowing down and losing function, and competitive canine athletes hoping to stay in peak condition – all of these cases and more can be helped by our program!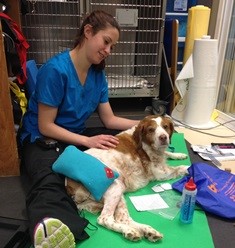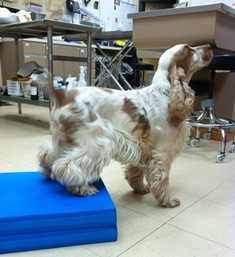 Learn more at our Open House!
Curious about what the program entails? Wondering if this would be of benefit to one of your pets? Come check out our Physical Rehabilitation/Stem Cell Open House on Friday, July 11th at 6 p.m. at Belle Mead Animal Hospital and find out what this program has to offer to you and your pets!
At the Open House, Dr. Somjen will do a brief presentation on the different modalities and how they are applied as well as what they can help. We will also have a few demonstrations on how to do some of the exercises, and even chances for you to feel the electrical stimulation unit yourself! Clients currently enrolled in our Rehab/Regenerative Medicine Program will be present to discuss their experiences, and we will be raffling off free rehab evaluations!
We hope to see you all there – please RSVP by Wednesday, July 9th at customerservice@bmvet.com or call us at 908-874-4447
2014 Courier News "Best" contest
Many thanks for your support last year in voting Belle Mead Animal Hospital "Best of the Best Vets" in the 2013 contest launched by the Courier News. We appreciate your vote in the upcoming 2014 poll. Stay tuned for further details!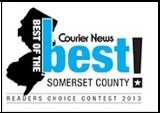 Win a Free Pet Photo Session!
It's "The Big Summer Splash!" sweepstakes with Raj Iyer Photography! Here's your chance to win a one hour pet photo session in a lovely outdoor setting. It's easy to enter, but you must act before July 6, 2014. Just visit the Raj Iyer Photography page on Facebook and follow the instructions.
The Belle Mead Animal Hospital, Your Other Family Doctors
LIKE us on Facebook and Follow us on Twitter @BMAH121 for news and pet wellness tips.
Save