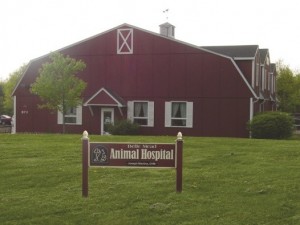 February 2017 – Our Belle Mead Animal Hospital Family is Growing!
We are happy to announce a new addition to our team! Daniel Pascetta, DVM will be joining Belle Mead Animal Hospital on March 1, 2017. Join us in welcoming him!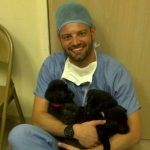 A career in veterinary medicine was a natural choice for Dr. Pascetta. He grew up in northern New Jersey surrounded by animals from dogs and cats to birds and turtles. He received his Bachelor of Science degree at Rutgers University in 2007. During his time at Rutgers he worked as a veterinary technician at Belle Mead Animal Hospital. Upon graduation he spent several years working in contract research before deciding to continue his education in veterinary medicine. He was awarded his Doctorate of Veterinary Medicine in 2014 from The Ohio State University. Upon graduation he spent several years in general practice in Bethlehem, PA before coming home to Belle Mead Animal Hospital. He is interested in all areas of veterinary medicine, but cases involving ophthalmology, diagnostic imaging, and surgery are especially fascinating to him. Dr. Pascetta shares his home with a goofy Boxer named Maddie and a spunky domestic long haired cat named Parker. In his free time, Dr. Pascetta enjoys playing soccer, sand volleyball, biking, cooking and reading.
Belle Mead Animal Hospital, Your Other Family Doctors
Handling Every Pet with Love Every Day!
LIKE us on Facebook and Follow us on Twitter @BMAH121, Pinterest and Google+  for news and pet wellness tips. We're also on YouTube! Subscribe for updates!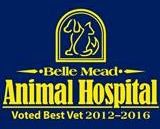 Save