The third annual Howl-O-Ween dog parade and costume contest took place October 28, 2017 at the Ann Van Middlesworth Park dog park. Hosted by the Hillsborough Parks and Recreation Department, it was another fun event for all, both human and canines!
Belle Mead Animal Hospital participated once again as a vendor, handing out goodies for pets and people, and offering information about our services. We were glad to donate one of the prizes for a lucky raffle participant.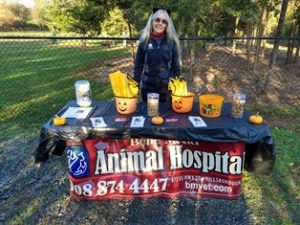 Parade participants gathered at the park Pavilion area at 8:30 a.m. to check in the with their costumed dogs, many in matching costumes themselves! Each were given a raffle ticket for the prize draw.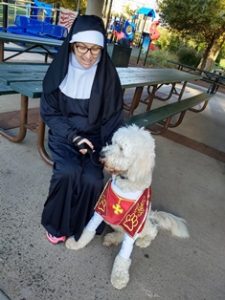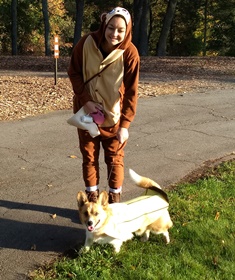 The dog parade kicked off at 9 a.m. with Mayor Carl Suraci giving an opening welcome address to a record number in attendance. The participants proceeded up the path to the dog park while the judges made their picks.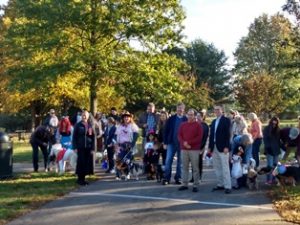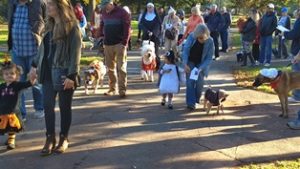 Once at the park, most dogs were let loose to run and play, and did they have a good time!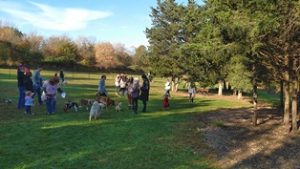 The Mayor made announcements of the raffle winners. One lucky client of BMAH won our gift basket. Congratulations Olly Woodmansee! Another lucky winner won a gift basket from The Grooming Rig, and others won the gift certificate raffle prizes provided by Dog Days Daycare Center.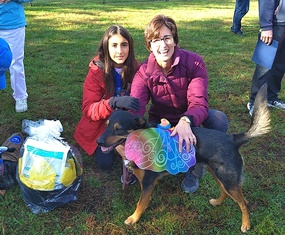 Costume contest category winners included our patient KayDee with owner Carrie as Most Creative! Snickers won Funniest Costume; Winnie won Scariest costume; Beckham won Best Owner/Dog Combo; Bear won Best Costume Large Dog; and Sassy won Best Costume Small Dog.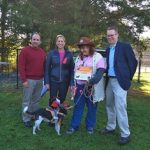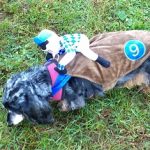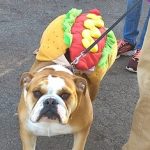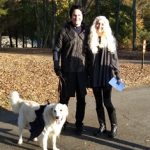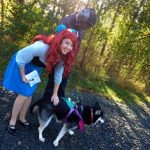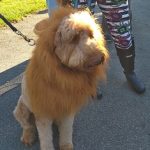 What a nice way to celebrate Halloween! Even if you don't have a dog of your own, it's fun just to come and watch the event and take a hike around the beautiful park. Hope to see you all next year!
Joe Martins, DVM, Belle Mead Animal Hospital