Belle Mead Animal Hospital is very excited to announce that we now offer canine physical rehabilitation to our patients! Dr. Somjen is currently undergoing certification through the University of Tennessee to become a Certified Canine Rehabilitation Practitioner. This service will soon be available not just to the dogs in our practice, but to the cats and exotic mammals as well!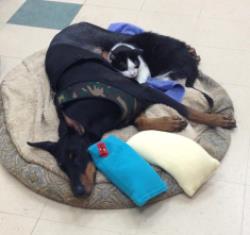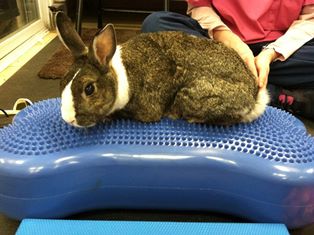 Physical rehabilitation's goal is to both restore and enhance the functional ability of those injured and in pain. In veterinary medicine, there are so many possibilities!  Rehabilitation can be used to condition our canine athletes, to enable an overweight pet to get in shape, to relieve the pain of injury and to assist in the healing of injured tissue.
Through the use of Class IV therapeutic laser, electrical stimulation, massage, cryotherapy/thermotherapy, and therapeutic exercises, we hope to broaden our abilities to manage pain in our beloved pets, as well as get them as healthy as we possibly can.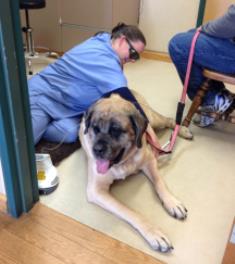 We also have the ability to offer stem cell therapy and platelet rich plasma treatments as part of your pet's rehabilitation plan.  It is especially useful for senior cats and dogs suffering from arthritis and/or joint pain and stiffness.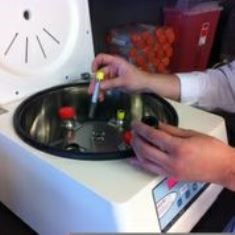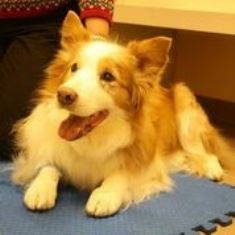 Visit our website page under  Vet Services > Stem Cell Therapy & PRP Thereapy for more information about this amazing therapy for your pets!
We can perform many treatments in the hospital every day, as well as prescribe a home rehabilitation program for your pet. If your pet is having surgery, ask how rehabilitation can hasten the healing process!
If you are interested in rehabilitation, or would like a consult with Dr. Somjen, just give us a call at 908-874-4447.
Dr. Joe Martins, DVM                                         Dr. Kim Somjen, DVM