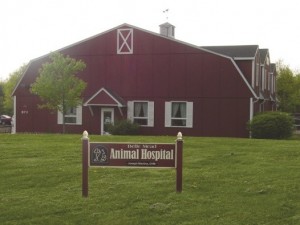 June 2013 –
Belle Mead Animal Hospital joins Veterinary Care Foundation
The Veterinary Care Foundation (VCF) is a 501(c)(3) charitable foundation that helps veterinary practices fund their charitable work for the animals and families in need.
Belle Mead Animal Hospital (BMAH) is now a member, and a fund has been established in BMAH's name under the VCF charitable umbrella. This enables our clients and the general public to make tax-deductible gifts through the Foundation which will support the BMAH charitable endeavors.
The BMAH foundation funds are intended for the following uses:
Funding for Good Samaritan cases
Assist pet owners in financial crisis
Care for police/fire and service animals
Provide support to pets of families in crisis
Funding for pets harmed or displaced due to local disaster (such as weather, fire, etc)
We don't always publicize the charitable work that we do.  However, when clients do become aware of how we support animals and families in need in our community, they often ask us, "how can we help?"
By establishing a BMAH membership with VCF, you now have an easy way to contribute to our cause with specific goals in mind, and with the satisfaction in knowing that 100% of all funds donated to the BMAH charitable fund go directly to the cost of care for the animals in need.
Donating is easy. Visit the donation page on the Veterinary Care Foundation website and follow the instructions. Be sure to mention Belle Mead Animal Hospital as indicated.
Please feel free to call us at 908-874-4447 if you have further questions.
Belle Mead Animal Hospital, Your Other Family Doctors