Pet Adoptions
The Belle Mead Animal Hospital encourages both existing and prospective pet owners to consider adopting a rescue pet whenever possible.
Rescue groups are brimming with happy, healthy animals just waiting for someone to take them home. The pets available for adoption have all had their wellness exams and vaccinations. They are typically spayed or neutered, and their temperaments have been well established so a prospective adopter can be matched with the right pet to suit their particular household.
The Belle Mead Animal Hospital is proud to support local rescue groups and assist by offering adoption days at the hospital and showcasing adoptable pets in our waiting room on a regular basis. Adopting and caring for a companion animal can provide a sense of purpose and fulfillment for an individual, andthe new pet can become a source of unconditional love for those who find their match.
Felines First, Inc. / Cats Only Inn

Felines First, Inc., a 501(c)(3) cat rescue group, has partnered with Cats Only Inn and has many wonderful cats in need of their new forever homes. Whether you are looking for a young and playful one year old, or a calm senior lap cat, one or more of their adoptable kitties is sure to steal your heart. You can visit with the adoptable felines below at Cats Only Inn located at 134 Hillsborough Road, Hillsborough, NJ 08844  Telephone: 908-874-0231
Find Directions to Cats Only Inn here.
Nemo is looking for his forever home!  Nemo is a lovable, 7 year old black domestic shorthair who was rescued from a hoarding situation. He is very friendly, raised with other cats, and is anxiously awaiting a family of his own.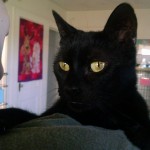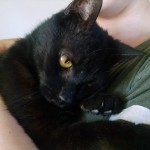 Sable is hoping for her forever home! Sable is an 8 year old black domestic shorthair rescued from a hoarding situation. She is very gentle and loving,  and she is great with other cats!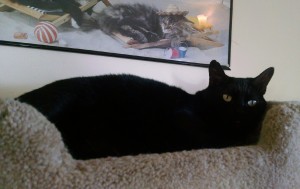 Samantha and daughter Piper would love to be adopted together!  Samantha is a 9 year old black domestic shorthair cat that was rescued from a feral colony with her three kittens. She is friendly, great with other cats, and would love to be adopted with her daughter, Piper, who is approximately 6 years old. Piper is a black domestic shorthair who is very friendly, good with other cats and would love to be in a forever home with her mom, Samantha.
Happy Cats Recently Adopted from Felines First Inc.!
CAPIC Cats
The Cat Adoption and Pet Information Center (CAPIC) is a group of volunteers who specialize in TNR (Trap-Neuter-Return). They go into neighborhoods to help local residents with feral and free roaming cats, and they rescue cats and kittens that are suitable for adoption. They are a 501(c)(3) accredited charity and have no paid employees. All monies received are used for the medical and food expenses for the animals they rescue and colonies they care for. Cats and kittens are showcased in the hospital's waiting room and at Amwell Pet Supply on a regular basis.
Maxine would like to find her Forever Home: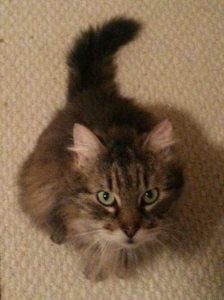 Hi, my name is Maxine! I'm a sweet middle-aged female kitty, and I'm desperately in need of my forever home. I'm considered "special needs" kitty because I take daily thyroid medication – but I take my meds fairly easily! I am also on utd shots and I'm spayed. I was found outdoors hungry and cold, and thanks to CAPIC cats rescue, I'm now indoors safe and warm! I'm not very fond of other cats but I don't mind friendly dogs at all. Please come visit me at Amwell Pet Supply in Hillsborough!

Sassy and Simone are looking for their new forever home!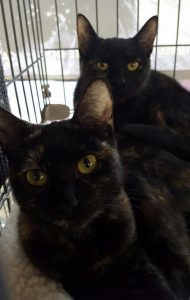 Sassy and Simone are two sisters who were rescued in Newark. They have been vet-checked, tested, vaccinated, and spayed, and they are ready for their new forever home. They are very sweet and would love to find a home together if possible, but this is not required. Come meet them at Amwell Pet Supply!
Animal Alliance
Animal Alliance is a is a 501(c)3 nonprofit charitable organization which finds euthanasia to be an unacceptable fate for adoptable animals in shelters, who might otherwise lose their life simply due to pet overpopulation. Animal Alliance places animals removed from the shelters into temporary foster care where they are rehabilitated, spayed/neutered, restored to health, and readied for a speedy adoption.
McCOY and Bojangles are waiting for their new Forever Homes: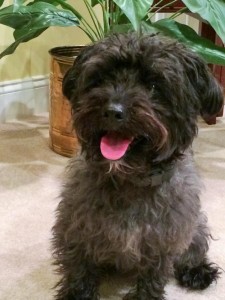 Meet McCOY! His family is devastated about surrendering him to Animal Alliance, but feel that it is their only option. McCOY has some aggression issues and they fear for their new baby. McCOY has had professional training, but his family doesn't have the time to work with him to reinforce all he has been taught. McCOY needs a home without children and one in which young children are not frequent visitors. His new owner needs to be dog savvy and willing to spend the time to work with him. Anyone interested in giving McCOY his "furever" home will be given more information about him. See additional photos and learn more about McCOY on Petfinder here.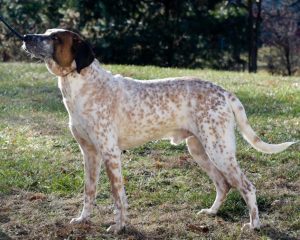 Meet Bojangles! This large, 60 pound, male hound mix came all the way from South Carolina to find his forever home! Bojangles is an extremely handsome outdoorsy fellow with beautiful brown speckles and brown ears and face! We think he is about 3 years old. He LOVES to be outside! He would be a great companion for a real outdoor family who loves to play hard, then collapse with an affectionate dog who is cuddly and a little bit goofy. Bojangles loves affection, bones, and toys, and he is good with people and other dogs. He is strong on the leash, given his size and weight, so he needs someone who is able to keep him under good control. Learn more about Bojangles and view additional photos on Petfinder here.
Scarlet Paws Animal Welfare Network
Scarlet Paws Animal Welfare Network is a non-profit organization dedicated to the promotion of the humane treatment of both domestic animals and wildlife found living in need on the New Brunswick campuses of Rutgers, The State University of New Jersey.  Animals are often found alone as a result of abandonment, having become lost, or by birth to those lost or abandoned animals. In the case of wildlife, those that have become sick, injured, or displaced from their natural habitat are often in need of rescue.
Scarlet Paws Animal Welfare Network, Inc. is a public charity exempt from Federal Income tax under section 501(c)(3) of the Internal Revenue Code, and contributions to Scarlet Paws Animal Welfare Network, Inc. are tax deductible.
Alicia is ready for her new Forever Home: 
Alicia is a young, elegant, fast-moving, beautiful female tabby rescued in the winter from College Avenue Campus. Approximately 1 year old, she has been neutered, vaccinated for rabies and distemper, and is negative for FIV/Feleuk. Alicia does not sit still for long, unless she is standing on your lap and pushing her face into your chin while purring. She burns energy leaping from place to place and galloping quickly and quietly as she makes her rounds! She loves dry food, loves to have her head, chin and back scratched and purrs if you oblige!
Alicia is nervous with other cats and swats/advances if they get too close to her. She would be ideal as single cat or with another cat who would respect her space. She would do well with responsible older children who would oblige her need for human contact and also recognize when she just wants to sleep instead!  If you are interested in adopting or fostering Alicia, please contact us for more details at:  spawnet@rci.rutgers.edu
Coalition for Animals (CFA)

Coalition for Animals (CFA) is a 501(c) (3) community based non-profit organization with a mission for all people to "Evolve to Non Violence." We commit our resources to education and activities for the end of all animal domination. We strive to promote respect and protection for all sentient creatures, wild and domestic, local and global. We advocate a humane lifestyle and sharing the environment with all animals in peace and harmony.
Coalition for Animals was founded in 1994 confronting multiple issues involving animal abuse. Today CFA acts as an umbrella organization for a number of grassroots groups for networking and sharing resources. The subsidiary groups work together for the common goal that all animals have the right to live their lives free from physical and psychological pain. We believe that all animals have inherent rights.
Help Us To Help Them! – The Coalition for Animals rescues homeless animals. We currently provide food and medical care to numerous cat colonies. We provide veterinary assistance for families in need to keep their beloved pets. We are always looking for ways to fundraise for the many needy animals under our care.
Roger is looking for his Forever Home!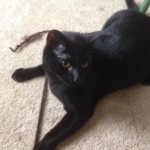 What a love he is! Roger is about 2 years old and was found in Hillsborough as a stray in December 2015. He gets along with everyone including kids, cats and dogs. Come meet Roger and be the forever home he is looking for! Contact Coalition for Animals at 908-369-0604 or email njcfa@coalitionforanimals.org
 
Missy, Oreo and Star are waiting for their new Forever Home!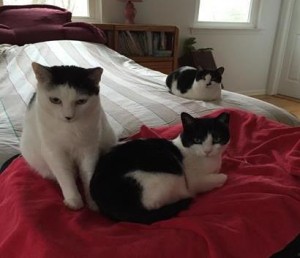 Meet a lovely family of girls who are looking for a home after being rescued from a construction site in Somerville – Missy (2 years old), her sister Oreo (2 years old) and her daughter Star (20 months old). These girls love each other, but would do better living in a house with no other cats. They would love to have a forever home of their very own. Contact Coalition for Animals at 908-369-0604 or email njcfa@coalitionforanimals.org
Belle Mead Animal Hospital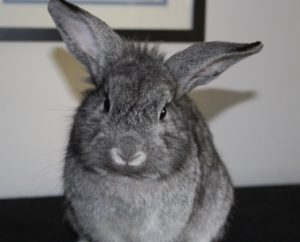 Ashley needs a new forever home! Ashley is an 8 month old, healthy, neutered male Lion Head rabbit. He is an energetic bunny who enjoys hopping around in his pen and sitting in his owner's lap! He also enjoys playing with his various toys and eating fresh fruits, vegetables, sunflower seeds, hay, and pellets. His present owner is no longer able to keep him, but says he has always been a good bunny, needs lots of attention, and has lots of love to give for anyone who can take him in! Please contact the owner at email fjharv99@gmail.com for more details on how to adopt Ashley.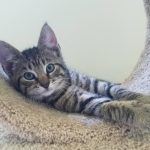 Bear is ready for his Forever Home!
Bear and his two sisters were found in an abandoned car on April 20th by a rescue squad member during a drill at the high school. They were about 3 weeks old at the time with their eyes and ears barely opened. They were too young to be on their own, and they required bottle feeding. The mom was trapped the next day and taken to a client's home. Mom cat took care of them for the next 6 weeks. She has been adopted and is at her new home. The two female kittens were adopted, and now it's time for Bear to find his forever home. He's 12 weeks old now, very active and extremely friendly. Bear has also been well socialized with other animals. Won't you give him a chance? Email customerservice@bmvet.com for more details!
Save
Save
Save
Save
Save
Save
Save
Save
Save
Save
Save
Save
Save
Save
Save
Save
Save
Save
Save
Save
Save
Save
Save
Save
Save
Save
Save
Save
Save
Save
Save
Save
Save
Save
Save
Save
Save
Save
Save
Save
Save
Save
Save
Save
Save
Save
Save
Save
Save
Save
Save